Offering spiritual care in later life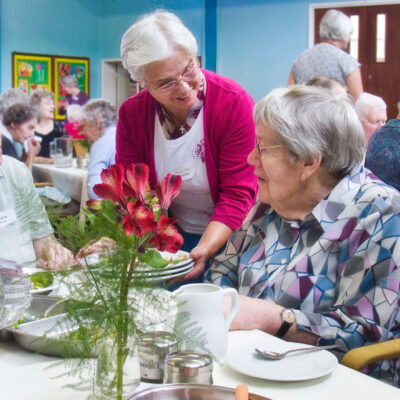 Anna Chaplaincy is a way of supporting older people emotionally and spiritually. We have practical knowledge of developing Anna Chaplaincy in communities across the UK. Whether you're an individual called to this ministry, or a church leader wanting to develop it in your community, we can help you.
Anna Chaplains are named after the widow, Anna, who appears with Simeon in Luke's gospel; both are good role models of faithful older people. Anna Chaplains are there for people of strong, little or no faith at all.
Our vision is to see an Anna Chaplain in every small- and medium-sized community in the country, and for the Anna Chaplain name to become synonymous with spiritual care for older people.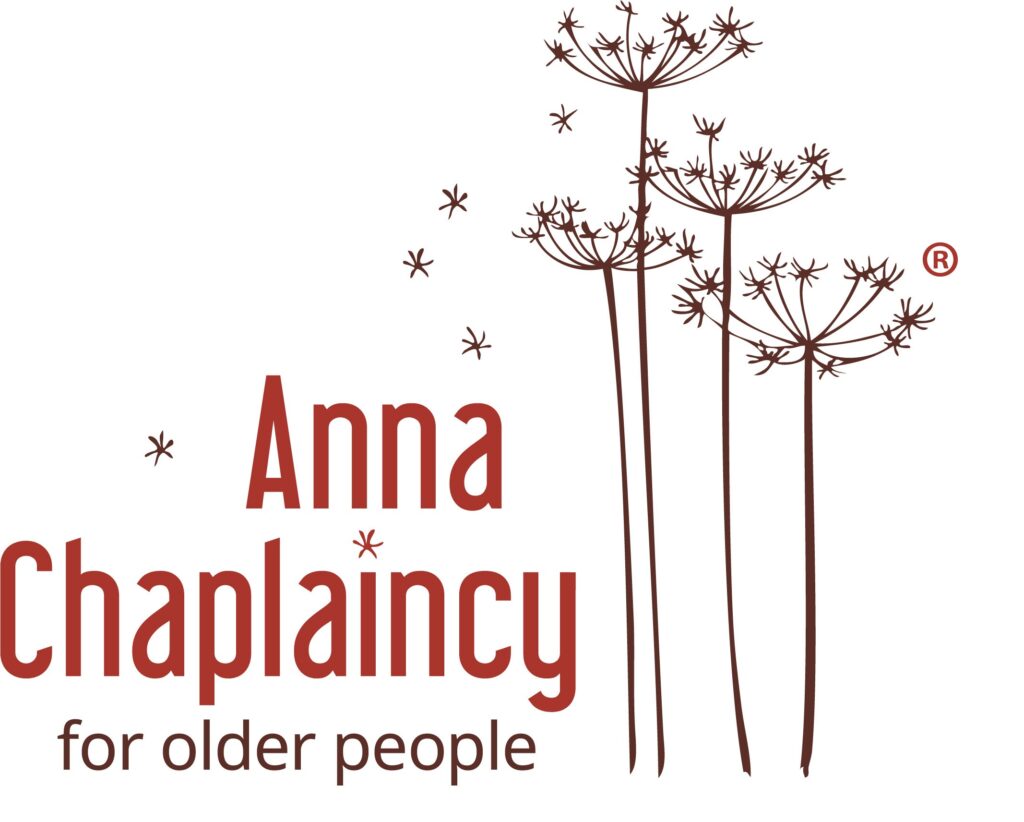 Introducing the work of Anna Chaplaincy
In this short video, Debbie Thrower introduces the work of Anna Chaplaincy and what is involved in being an Anna Chaplain. This community-based chaplaincy is making a difference to older people around the country, and one lady shares what it means to her.
Discover more about Anna Chaplaincy
What does an Anna Chaplain do?
Who can be an Anna Chaplain?
What is an Anna Friend?
How Anna Chaplaincy started
Anna Chaplaincy to Older People began in Alton, Hampshire, in 2010. There are now over 160 people in the Anna Chaplaincy Network, working across the country – spreading in recent years to Wales, Cumbria, the south coast, Kent, West and East Sussex, the Midlands and Northumbria. As people heard about Anna Chaplaincy, others joined.
'One of the biggest shifts in our approach to caring for older people that has started to happen with Anna Chaplaincy is that we're spending time alongside people, rather than rushing in to do a short Holy Communion and leaving straight after.

'Anna Chaplaincy encourages that important spiritual care of patience and giving time to be alongside people.

'We are lucky in my parish to have a trained Anna Chaplain, and she is committed to one day a week being alongside people and caring for their spiritual needs.

'I can say it's transformed her ministry and given her the knowledge and confidence to support people who rarely have a voice.'

General Synod attendee representing Newcastle
What we're working on
BRF's Anna Chaplaincy team are continuing to work to encourage, affirm and resource existing Anna Chaplains and enable others to embark on this ministry for the first time.
We're working on:
Raising the profile of Anna Chaplains within the church at a denominational level and liaising with others working in this area.
Developing a programme of training for existing and prospective Anna Chaplains to provide a foundation of excellence in ministry.
How Anna Chaplaincy is funded
Each year we need around £200,000 to sustain and develop Anna Chaplaincy. The vast majority of these funds are donated by individuals, churches and charitable trusts. We are so thankful to those who have generously given to support this ministry.
While we do generate some income for Anna Chaplaincy through charitable activities such as training events, this doesn't cover the full cost of what we offer.
Resources for working with older people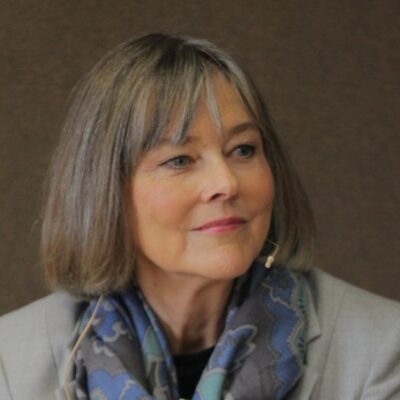 Anna Chaplaincy founder
The first Anna Chaplain, former broadcaster and Licensed Lay Minister Debbie Thrower, works for The Bible Reading Fellowship (BRF) as the founder and pioneer of this work, while remaining a part-time Anna Chaplain in Alton. BRF is responsible for the promotion and development of Anna Chaplaincy, which sits squarely within all that the charity does to inspire, equip and enable people in their churches and communities.