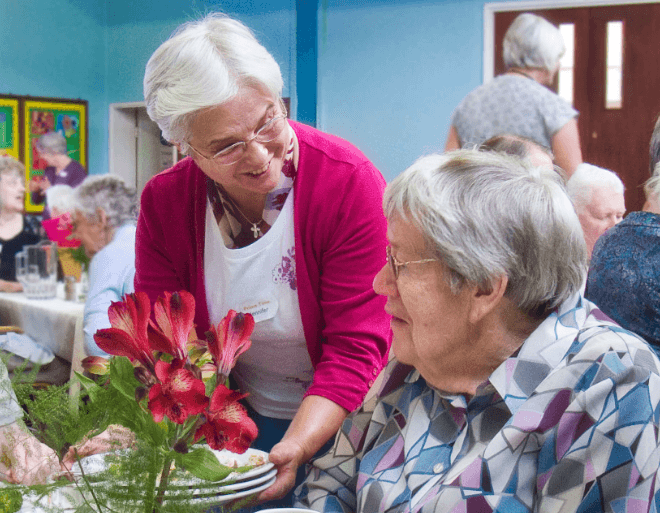 What is Anna Chaplaincy
Anna Chaplaincy is a way of supporting older people emotionally and spiritually. We have practical knowledge of developing Anna Chaplaincy in communities across the UK. Whether you're an individual called to this ministry, or a church leader wanting to develop it in your community, we can help you.
Our network of Anna Chaplains offer spiritual care in later life, in a wide range of contexts. They accompany older people in reflecting on their life and their relationship with God, breaking down generational barriers and offering friendship and community.
Anna Chaplains are named after the widow, Anna, who appears with Simeon in Luke's gospel; both are good role models of faithful older people. Anna Chaplains are there for people of strong, little or no faith at all.
Our vision is to see an Anna Chaplain in every small- and medium-sized community in the country, and for the Anna Chaplain name to become synonymous with spiritual care for older people.
Donate to enable us to continue the work of Anna Chaplaincy