Where our money comes from and where it goes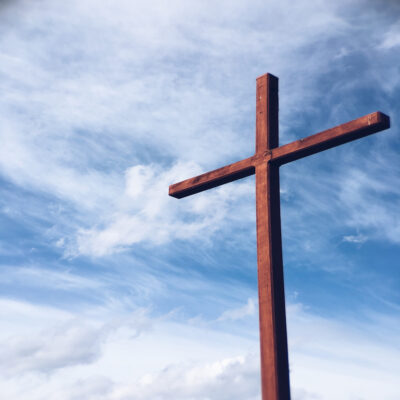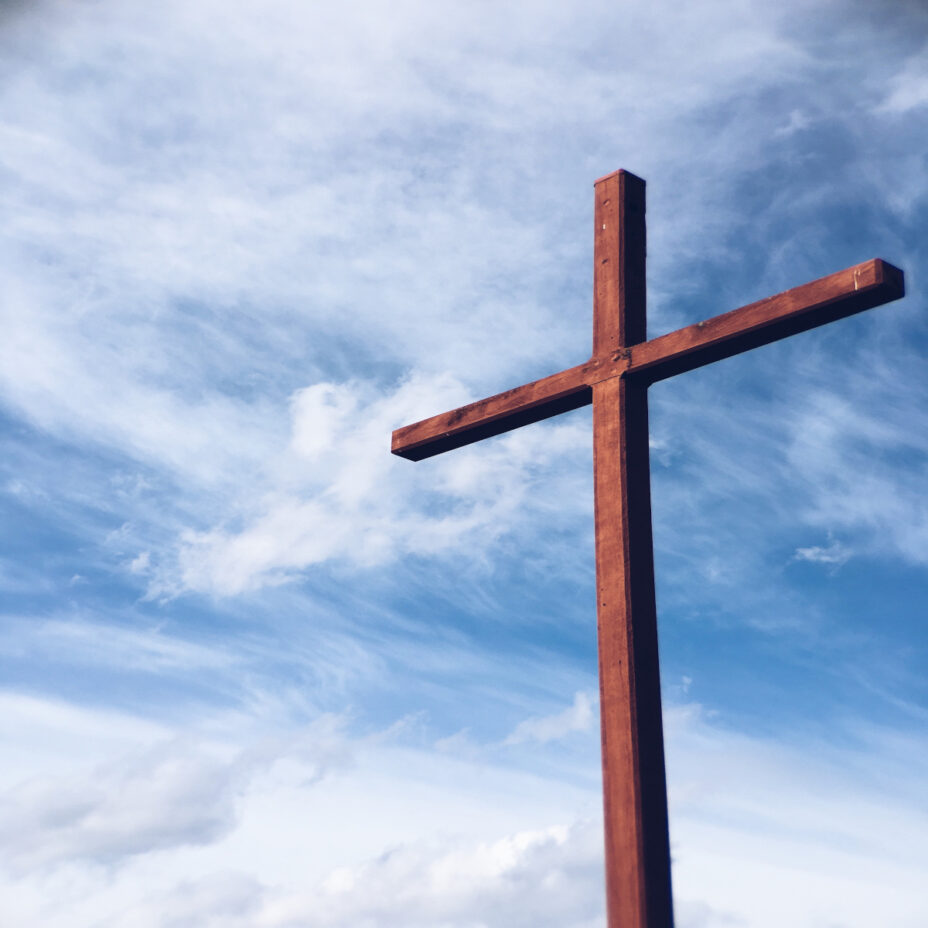 BRF's charitable work is funded by income we generate through our charitable activities and by donations from individuals, churches and charitable trusts.
Sales of our books and resources, along with fees from events and training and our other charitable activities, generate around half of our funding needs. However, to provide all that we offer across BRF's ministries and programmes, especially through Anna Chaplaincy, Barnabas in Schools, Messy Church and Parenting for Faith, we depend on the support of people like you.
Our work is only possible because of people who stand alongside us in ministry and care about what we do. Last year, 2,761 individuals, 211 churches and 28 charitable trusts helped us to make a difference to the lives of thousands of people, both young and old.
We'd love you to join us.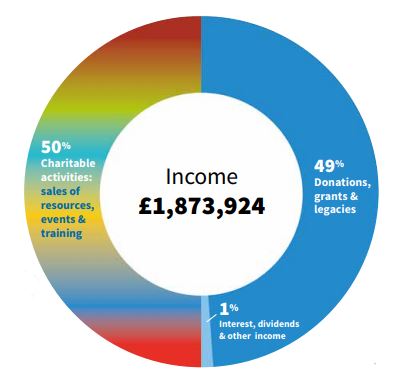 Income (2019–2020)
Last year 2,761 individuals, 211 churches and 28 charitable trusts supported our ministry.
Other than Gift Aid, we don't receive any funding from the government or other statutory bodies, or from the National Lottery.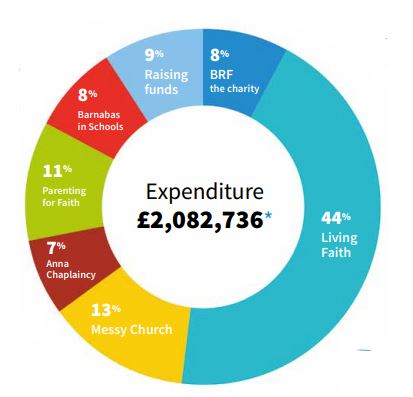 Expenditure (2019–2020)
We're helping people of all ages to explore Christianity and grow in faith.
BRF – the charity: £259,385
Anna Chaplaincy: £167,738
Barnabas in Schools: £203,454
Living Faith: £910,026
Messy Church: £313,655
Parenting for Faith: £228,478
Annual report
BRF's Accounts and Trustees annual report provides a detailed review of the year along with the financial statements of the charity. The Impact Report summarises the highlights of the year for each of our areas of work.
BRF's funding comes from a combination of the income we are able to generate through our charitable activities and the generous support of individuals, churches and charitable trusts.
Previous financial statements are available on the Charity Commission website.
Previous annual reports can be found here.
If you have any questions about our funding, or about how you could support us financially, please contact us.
Fundraising
Our Fundraising Policy sets out in detail how BRF's Fundraising team operates.
Funding from charitable trusts
We are very grateful for the significant grants received in 2018-19 from the following charitable trusts:
The Jerusalem Trust
The Kirby Laing Foundation
The Maurice & Hilda Laing Charitable Trust
The Douglas Trust
Allchurches Trust Limited
Hymns Ancient & Modern.