A way of being church, for families and others.
Messy Church is Christ-centred, for all ages, and based on
creativity, hospitality and celebration.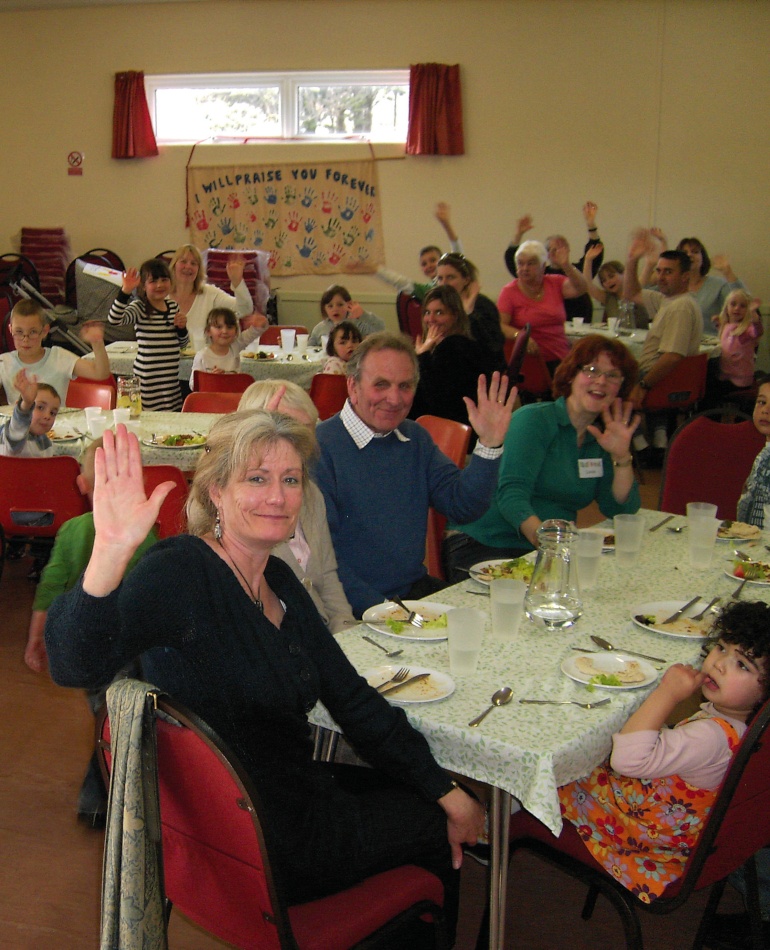 Messy Church is a way of being church for families which enables people to encounter Jesus in a relaxed space.
It is primarily designed for people who don't already belong to another form of church – no matter how 'messy' they feel their lives are. Research has shown that 40% of Messy Church families have had little or no prior contact with church and 61% of Messy Church families wouldn't otherwise be at church.
BRF supports a global network of around 4,000 Messy Churches in six continents.
Latest research confirms Messy Church grows disciples!
A major new report funded by the Church of England has confirmed the effectiveness of this approach in deepening the faith, confidence and commitment of Messy Church leaders and members. A Voyage of Discovery: Deepening discipleship in Messy Churches and beyond is the result of two years' research conducted by Church Army's Research Unit working with BRF's Messy Church team and three Church of England Dioceses.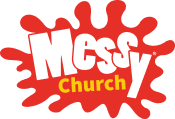 Our values
Five key values help create a space for all kinds of people to discover Jesus:
Christ-centred
For all ages
Creativity
Hospitality
Celebration
What happens at Messy Church?
Wherever you are in the world, when you come to Messy Church, you can expect a similar experience:
A personal welcome
A relaxed, 'messy' time to explore the biblical theme through creative activities
A short celebration time involving story, prayer, song, games and the like
A sit-down shared meal.
'Messy Church is such a good way for all generations to enjoy each others' company'

A Church of Scotland minister
'Messy Church gives churches the confidence to share the gospel – I praise God for that'

The Most Revd Justin Welby, Archbishop of Canterbury
'It was like organised chaos, but it was like walking into heaven…. I found myself becoming more and more interested in the whole Christian story'

A Messy Church mum
'Finding a "family" that is accepting of your background has just been amazing… It's allowed me to build relationships with my children. I found a family I never thought I'd have.'

A Messy Church mum
Messy Church is for everyone!
In this two-minute video, Lucy Moore talks about Messy Church being a place where everybody can come – young and old – to learn about the Christian faith and to meet God.
Find a Messy Church near you
There are nearly 4,000 Messy Churches in over 30 countries on our directory.
Search to find a Messy Church near you using your postcode, town or city.
Messy Church resources
Browse our comprehensive range of resources for running a Messy Church, including the Get Messy! magazine.
What we're working on
BRF's Messy Church team work to help every Messy Church be all it can be by providing training and support to Messy Church leaders and by developing projects that will serve the whole Messy Church network.
We're working on:
A pilot of discipleship resources for Messy Churches – we're working with three Church of England dioceses to pilot new material, as well as working alongside the United Reformed Church, to help all involved with Messy Church to go deeper in discipleship.
How Messy Church is funded
Each year we need around £300,000 to sustain and develop Messy Church. Most of these funds are donated by individuals, churches and charitable trusts. We are so thankful to those who have generously given to support this ministry.
While we do generate some income for Messy Church through charitable activities, for example Messy Church training events and sales of Messy Church books and resources, this income doesn't cover the full cost of what we offer.
How Messy Church is making a difference
The Playfully Serious report from the Church Army's Research Unit, published in 2019, found that:
81% of Messy Churches saw evidence of lives being changed by being part of a Messy Church
40% of attendees have had little or no meaningful contact with church in the past
21% had once had contact with the church but had stopped coming until now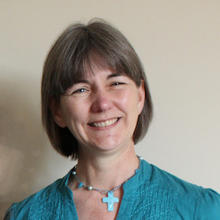 Messy Church Pioneer
Lucy Moore is the founder of Messy Church. She is responsible for developing the work of Messy Church nationally and internationally through writing, speaking, reflecting and developing Messy projects. She continues to help lead the local Messy Church in her own church.
Before working full-time with Messy Church, Lucy was a member of BRF's schools team, offering training and using drama and storytelling to explore the Bible with children in churches and primary schools across the UK.