This works! How Messy Churches create new space for faith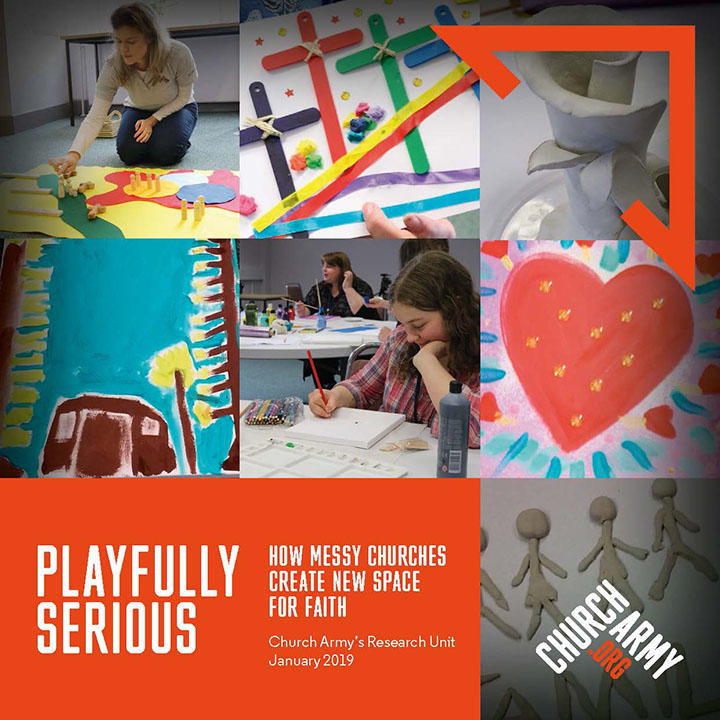 February, 2019
Significant new research from the Church Army's Research Unit confirms the serious effectiveness of Messy Church. Playfully Serious: How Messy Churches create new space for faith proves that Messy Church is not 'just a bit of fun', as some critics persist in believing. Rather, Messy Church is reaching people who weren't previously attending church, growing disciples and modelling new patterns of leadership, and it is doing so across a wide range of economic and social contexts.
Founded in 2004 by Lucy Moore, and supported throughout its remarkable development by the Bible Reading Fellowship, Messy Church now numbers over 2,800 registered groups in England and some 3,500 worldwide.
Playfully Serious, which published 21 February 2019, is the result of a two-year research project by the Church Army's Research Unit, commissioned by the Archbishops' Council and led by Claire Dalpra. According to the Church Army's own statement, it 'documents at a high level what we have learnt about the effects of Messy Church'.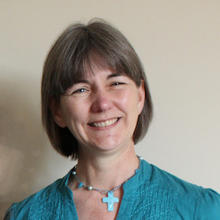 'There are so many findings to celebrate'
This is a massive accolade to the effectiveness of Messy Church teams up and down the country and indeed around the world. There are so many findings to celebrate: the 81% of participants seeing evidence of changed lives through being a part of Messy Church; the 76% of female leaders and all those leading in a 'generous', 'empowering' and 'sacrificial' way; the 100% engagement with the Bible; the 61% of families belonging who otherwise might not belong to any church; the way it 'seems to work almost anywhere'. Actually, every page of this report is so full of delights that it's impossible to list them all.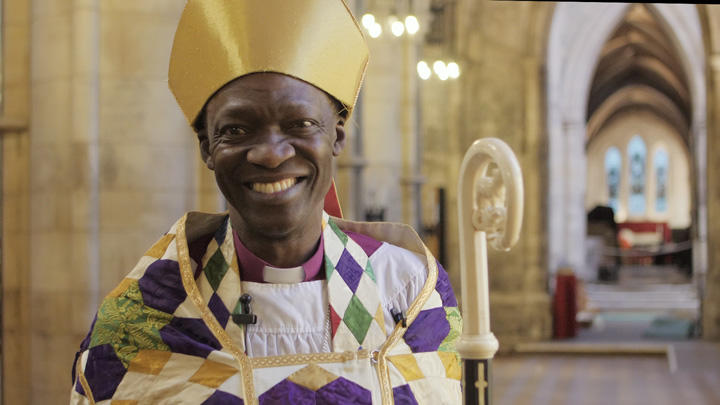 Making an impact
Recently, Bishop of Woolwich Karowei Dorgu spoke of Messy Church's effectiveness:
Messy Church is making such an impact… If I had my way, there would be a Messy Church in every parish church that I lead.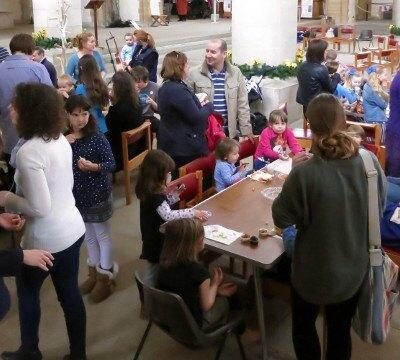 Focused on the challenges
But there's still much work to do, as Richard Fisher makes clear:
It's wonderful to have this recognised and evidenced by careful research, but the report also highlights the challenges faced by Messy Church: the challenge of resourcing the work and overcoming resistance. At BRF we're focused on addressing these challenges and looking forward to new opportunities to work with the Church of England and other denominations to enable Messy Churches to flourish.
'We are delighted with the Church Army's Research Unit's report Playfully Serious: How Messy Churches create new space for faith. It's a huge encouragement to all of us at BRF and to everyone involved with Messy Church as it has grown to become a vibrant international movement. We celebrate all that God is doing in and through Messy Church and give thanks that this report confirms the impact Messy Church is having on so many individuals and families, from first-time participants to long-term volunteers. Parents, children and grandparents are encountering Jesus, often for the very first time, and lay people are discovering gifts for ministry and leadership they've never been able to explore before.

'It's wonderful to have this recognised and evidenced by careful research, but the report also highlights the challenges faced by Messy Churches: the challenge of resourcing the work and overcoming resistance. At BRF, we're focused on addressing these challenges and looking forward to new opportunities to work with the Church of England and other denominations to enable Messy Churches to flourish.'

Richard Fisher
'As the Chairman of BRF's Trustees, I am delighted to read the findings of this report proving, beyond reasonable doubt, the significance of Messy Church for discipleship and the development of lay leadership as well as evangelism. The inspirational faith of both the staff and the trustees of BRF, coupled with the creativity and hard work of Lucy Moore and the immense generosity of a small number of trusts and individual donors, have given Messy Church the opportunity to grow into what it has become today – the largest Fresh Expression of Church in this country. But little of that would have happened without the thousands of lay people and clergy who have grasped the vision for fostering a new form of church – not just an enhanced outreach activity – and giving it the energy it has needed. From reading this report, I thank God for all of them but also, more importantly, I thank the God who enables his church to preach the gospel afresh in each generation.'

Rt Revd Colin Fletcher