Adjusting to a 'new normal' means acknowledging the loss of those the pandemic has torn from our midst, say Martyn Payne and Joanna Collicutt. Both have contributed to Seriously Messy, a book that aims to help Messy Churches create safe spaces for families to talk about death. Their guidelines for dealing with the topic sensitively and helpfully in all-age settings are full of wisdom reflecting their combined years of experience.
21 November 2021
Say it with a wave
On a recent visit to a local heritage railway, Martyn found himself waving! It's almost impossible not to do it when you see a train chugging along – remember The Railway Children? Children love to wave. Waving goodbye or hello is one of the first things we learn to do as we grow up.
And for adults too, there's also been a lot of waving this last year and a half… on Zoom! And even now that we can see each other again, it's still a safe natural alternative to a handshake.
No time to wave goodbye
As families reconnect in church over these next months, there have been occasions for waving 'hello' to those we've not seen for such a long time. But sadly there have been people missing. Even in our eagerness to come together again as Christian communities, we will not want to forget those of our number who have died during this pandemic – to whom, in many cases, we weren't even able to wave goodbye, and for whom we still grieve.
'We will not want to forget those of our number who have died'
Acknowledging loss
It is important therefore to find ways to remember those who are no longer among us. This might mean acknowledging their absence in a formal way – maybe by crafting a simple memorial that can be a focus for quiet reflection – or by being ready to talk about our loss with honesty and openness as a church family.
Talking about death is hard
However, talking about death does not come easily. Surprisingly, that is even true for us Christians, for whom death and life sit at the heart of our faith story. It was for this reason that the BRF Messy Church team worked together with professionals in this area to publish Seriously Messy with its subtitle of 'making space for families to talk together about death and life'.
In summer 2021 we ran a session on this very theme for the online Messtival event hosted by BRF's Messy Church. From the take up and interest shown on the day, it was clear that this was an area of 'the new normal' that churches needed to prepare for, as we resumed face-to-face services and events, and particularly those where children would be present.
'Each child, each situation, is different'
How do we talk about death with families?
While we shouldn't avoid talking about death and loss with children, we do need to take care how we do it. That involves preparation, asking: What sort of language should we use? What are the children ready to hear? What do they need to hear? How are they feeling about the loss? It requires not so much delivering a perfectly crafted speech, as watching, listening, being prepared to speak openly and honestly, giving it time and, if necessary, allowing for silence.
Each child, and each situation, is different – there is no one-size-fits-all approach. At the Messtival event we shared some guidelines that people found helpful, and we hope they'll be useful to you too.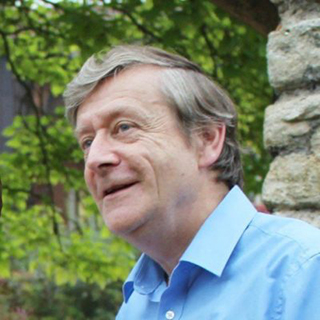 Before retiring in 2017, Martyn Payne was one of BRF's Messy Church team. He has a background in Bible storytelling and leading all-age worship and is passionate about the blessing that comes when generations explore faith together. Martyn Payne is BRF's volunteer prayer advocate and author of the BRF Prayer Diary.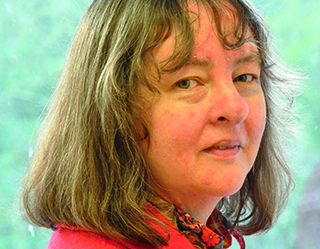 Revd Dr Joanna Collicutt is a supernumerary fellow at Harris Manchester College, an associate priest in an Oxfordshire parish, and an honorary canon of Christ Church Cathedral.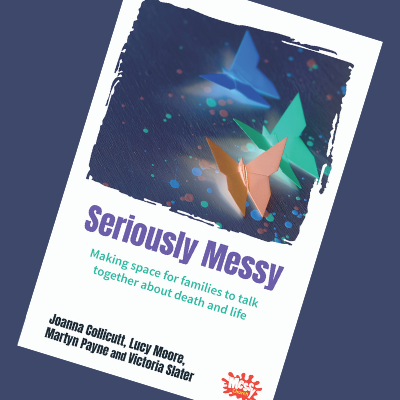 Seriously Messy
When families experience bereavement and loss, it can be hard for the wider church community to know how best to support them. This valuable book offers four approaches to talking about death and life, with all ages, in a safe and supportive setting. Available as a pdf download, in paperback and as an ebook.