We are hugely blessed by over 100 volunteers who support various aspects of our work. These are people with a passion for serving God where they are, who generously give of their time, prayer and skills.
You yourselves know that these hands of mine have supplied my own needs and the needs of my companions. In everything I did, I showed you that by this kind of hard work we must help the weak, remembering the words the Lord Jesus himself said: 'It is more blessed to give than to receive.'

Acts 20:34-35 (NIV)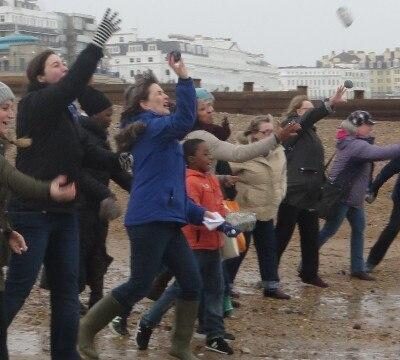 Messy Church Regional Coordinators
Messy Church Regional Coordinators are people with a passion for Messy Church who give support and advice to Messy Churches in their area. As well as praying for individual churches and their leaders, they help local churches to keep in touch with BRF, enabling them to make the most of the resources we offer.
Our Regional Coordinators also work as eyes and ears for the BRF Messy Church team, identifying where we could do more to help individual churches.