BRF and the communities we work with are hugely blessed by volunteers. These are people with a passion for serving God where they are, who generously give of their time, prayer and skills.
'It is two years since I first started as a volunteer at my local care home. It brings me such personal satisfaction and is I believe the most effective work of Christian outreach in our local community I have ever done.'
Eileen, an Anna Chaplain
Meet this month's volunteer: Martyn Payne
Since I retired, volunteering with BRF has been for me a mixture of the familiar and the new. The familiar has come in the form of re-engaging with Messy Church and now being part of the support teams. The new took the form of becoming BRF's prayer advocate.
I was hesitant at first, but it's a role that I have increasingly relished because it has given me the opportunity to be creative again, this time writing prayers and articles about prayer as well as putting together the BRF Prayer Diary. It has been exciting to see how those prayers have been passed on to play their part by God's grace in how BRF has navigated its way through the pandemic.
We choose to volunteer – it's not something we have to do in order to earn a living wage or guarantee security in old age. This makes volunteering a very special kind of work for which we are made by God. I have been fortunate in my life to do jobs which I loved, but that's not always the case for people and so to discover an outlet for 'the good works that we were created to do from the beginning', as Paul puts it in Ephesians 2:10, is a privilege not to be missed. It is when we reach out to help others that we are most helped: this is the surprising equation of giving and receiving that lies at the heart of our faith in God.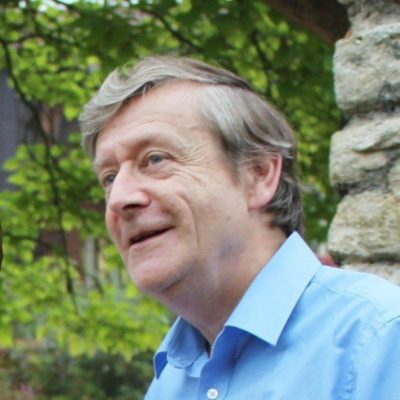 Support Messy Churches
There are nearly 3,800 Messy Churches in the world, and around two thirds are in the UK. Some are run by paid staff in well-resourced churches. Many are set up by lone visionaries passionate to see renewal in dwindling congregations.
All need help from time to time – whether it's setting up a new Messy Church, supporting families with special needs, a sounding board or prayer for a tricky issue or training for leaders.
BRF's Messy Church team coordinates and supports nine groups of experienced volunteer practitioners so all Messy Churches – from the tiniest to the biggest, have someone to turn to for help and inspiration.
61% of Messy Church families wouldn't otherwise go to church.
81% of Messy Church leaders see evidence of lives changed.
Independent research by Church Army Research Unit