BRF and the communities we work with are hugely blessed by volunteers. These are people with a passion for serving God where they are, who generously give of their time, prayer and skills.
If you are interested in becoming a BRF volunteer or want to explore it further, please email jane.butcher@brf.org.uk.
'It is two years since I first started as a volunteer at my local care home. It brings me such personal satisfaction and is I believe the most effective work of Christian outreach in our local community I have ever done.'
Eileen, an Anna Chaplain
Current volunteering opportunities
BRF is developing an exciting role of local church champions – volunteers who will share the work of BRF and its ministries in their church.  This could be done in a variety of ways, such as including news in the church's notice sheet and social media, displaying flyers and leaflets, or talking about BRF's various ministries and any other opportunities.
In return we can offer: a friendly welcome from a supportive team of staff; regular support and contact with the team leader; opportunities to meet with other volunteers across BRF; the resources you need to promote our work; and a genuine appreciation of all volunteers.
If you or someone you know would like more details on becoming a BRF local church champion, please contact jane.butcher@brf.org.uk.
---
Volunteer of the month: Eileen Tomlin
Volunteering is a tradition in my family, as my mother was a Guide leader and my father helped out at the theatre with amateur dramatics. My sister and I both helped at Sunday school, and when I was 16 I started helping with a Guide company.
When I started teaching, I continued my involvement in Guiding, because I realised it would give me contact among like-minded people and because I believe strongly in the ethos of Guiding and its value to girls.
In due course I started visiting elderly people, many of whom I had known most of my life, but I thought of it more as being friendly than volunteering. I followed this through by visiting people when they went into care homes, initially as a friend, but this led to my becoming an Anna Chaplain.
I realised that the Anna Chaplaincy network is a community of people with a commitment to elderly people and to their value and importance, which I feel very strongly about. It connects very strongly with my experience, built up over the years, through visiting in various care homes, my work as a Reader and visiting people in the community.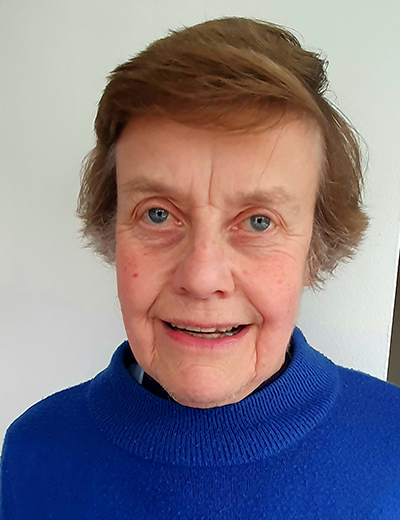 Eileen Tomlin is a volunteer Anna Chaplain.
---
Support Messy Churches
There are nearly 3,800 Messy Churches in the world, and around two thirds are in the UK. Some are run by paid staff in well-resourced churches. Many are set up by lone visionaries passionate to see renewal in dwindling congregations.
All need help from time to time – whether it's setting up a new Messy Church, supporting families with special needs, a sounding board or prayer for a tricky issue or training for leaders.
BRF's Messy Church team coordinates and supports nine groups of experienced volunteer practitioners so all Messy Churches – from the tiniest to the biggest, have someone to turn to for help and inspiration.
61% of Messy Church families wouldn't otherwise go to church.
81% of Messy Church leaders see evidence of lives changed.
Independent research by Church Army Research Unit