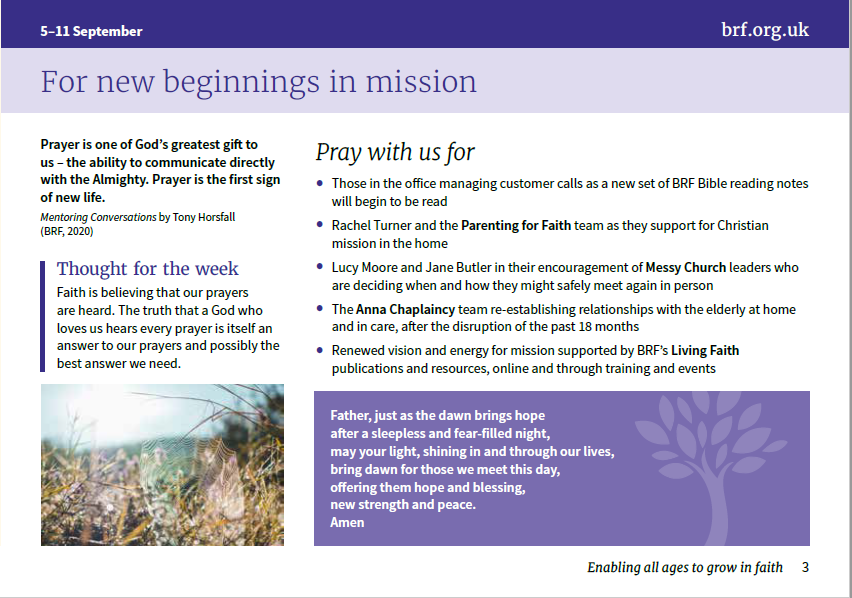 Get involved in our mission to 'enable all ages to grow in faith' when you settle down each week with a new page of our seasonal prayer diary.
Each week we'll focus on a different aspect of our work, with practical points to pray for, an inspiring or challenging 'thought for the week' and a beautifully written set prayer from our prayer advocate, Martyn Payne.
Enjoy being part of the BRF community as we bring our needs before God, together.
The new Autumn 2021 prayer diary is available now to download using the button below.
If you subscribe to our Bible reading notes (in printed form) you'll automatically receive a copy with your next batch. If not, and you'd still like to receive a hard copy, please get in touch.