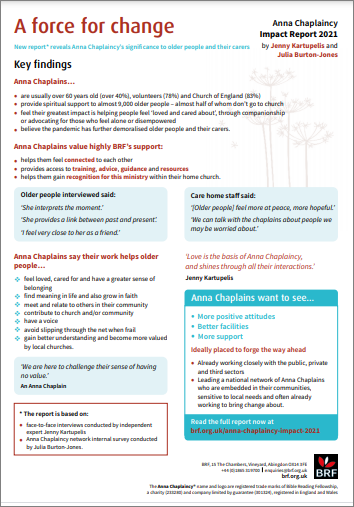 People asked us for a one-page summary of the recent Impact Report for our Anna Chaplaincy for Older People Ministry. So  here it is for you to download, display or send (as a link or a download) to your contacts.
We are so thankful for how far this older people's ministry has come in in the last ten years, supporting quality care in care homes and in the community by offering a spiritual dimension.
If you missed it, here's the full eight page report on Anna Chaplaincy's impact, including key statistics.