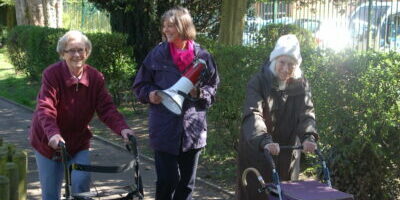 Anna Chaplaincy ten years on
A new report reveals the significance of Anna Chaplaincy to older people, their carers, churches and community, arguing that 'a society which either side-lines a substantial number of its members, or casts them as too frail to contribute, is losing a valuable asset.'
It follows a survey carried out by BRF's Anna Chaplaincy Church Lead, Julia Burton Jones, and face-to-face interviews conducted by independent consultant and author Jenny Kartupelis.
Key findings
Most Anna Chaplains are volunteers, Church of England (83%) and over the age of 60.
They believe their greatest impact is to help people feel 'loved and cared about', whether that's 'just talking' or acting as advocates for those who are alone or feel disempowered.
Each one sees over 50 older people a month (across the network, that's nearly 9,000 older people) – almost half of them not a member of any church.
Most Anna Chaplains value highly belonging to BRF's Anna Chaplaincy network, helping them feel connected to each other, providing access to training, advice, guidance and resources and helping them gain recognition from their home church.
'She interprets the moment.'

'She provides a link between past and present'.

'I feel very close to her as a friend.'

Older people visited by an Anna Chaplain
'They [older people] feel more at peace, more hopeful.'

'We can talk with the chaplains about people we may be worried about.'

Care home staff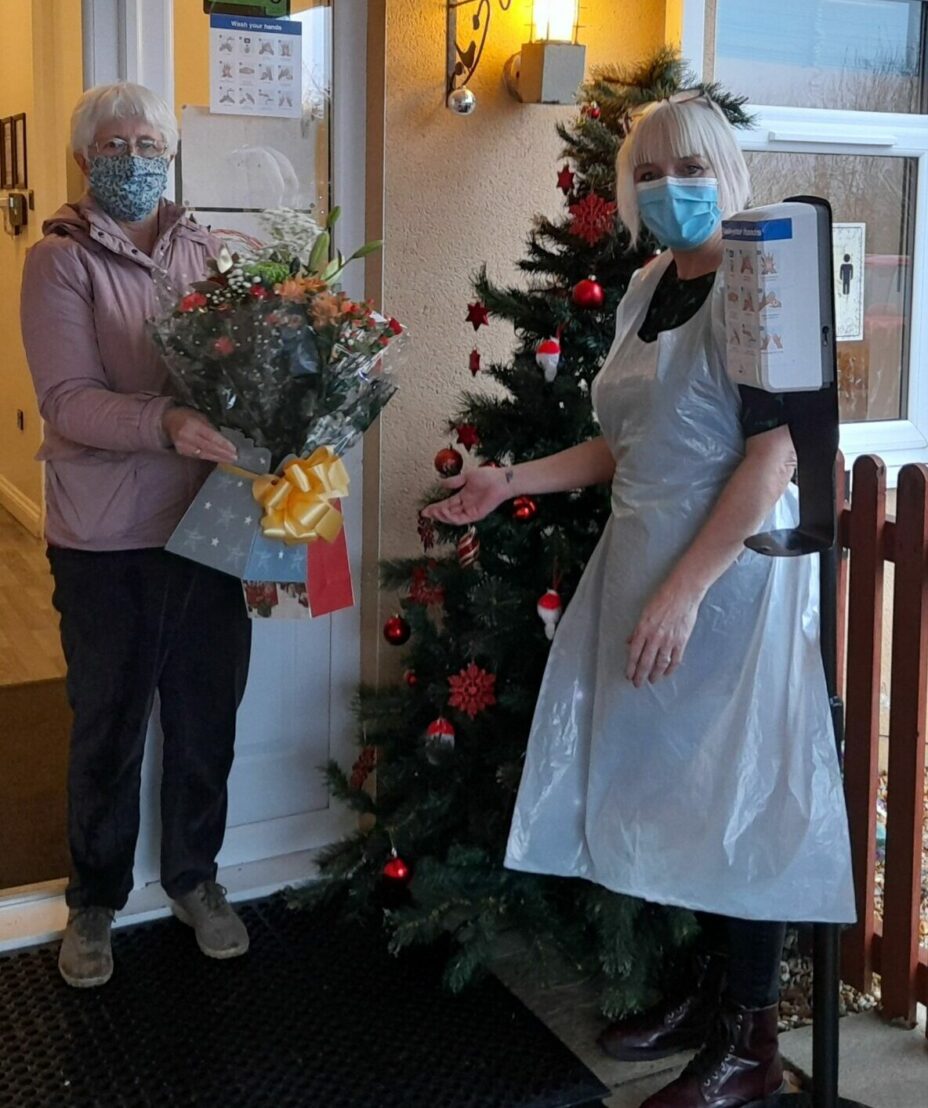 The difference Anna Chaplains feel they make:
Older people reached feel loved, cared for and have a greater sense of belonging
Helps them find meaning in life and also grow in faith
Gives a voice to older people and ensures those who are frail do not slip through the net
Home churches value and understand better the needs of older people
Helps older people to meet and relate to others in their community and contribute to church and/or community.
'We are here to challenge their sense of having no value.'

An Anna Chaplain
Ideally placed to change society
The Covid-19 crisis, argues the report, has only served to highlight the low status of older people in modern society – something that BRF's Anna Chaplaincy ministry is determined to address.
Entrenched stereotypes 
'Perhaps the key point to appreciate is that all the problems created by the pandemic conspire to exacerbate existing issues. Attitudes that threaten self-worth, the ability to contribute to others and community, feelings of "invisibility", the belief that older people are frail and unable to exercise autonomy – these stereotypes have become more entrenched.'
Attitudes need to change
'Attitudes to, and facilities for older people must improve…[Attitudes] towards those who care for them, whether family or professional [must also change]. Anna Chaplains see daily the demands on all types of carer and the tendency to undervalue them as unskilled or low paid worker, and wish to support them further.'
Anna Chaplaincy a driving force
'Anna Chaplaincy intends to be at the forefront of making this happen. Anna Chaplains are embedded in their communities and work closely with a large number of other charities, as well as public sector and private sector providers. They are sensitive to local needs, yet part of a larger national movement, ideally placed to see where change is needed and in some cases already working to bring it about.'