Refugee Week reminds us to pray for the more than 100 million displaced people around the world. Please join us in these special prayers written by our volunteer prayer advocate, Martin Payne.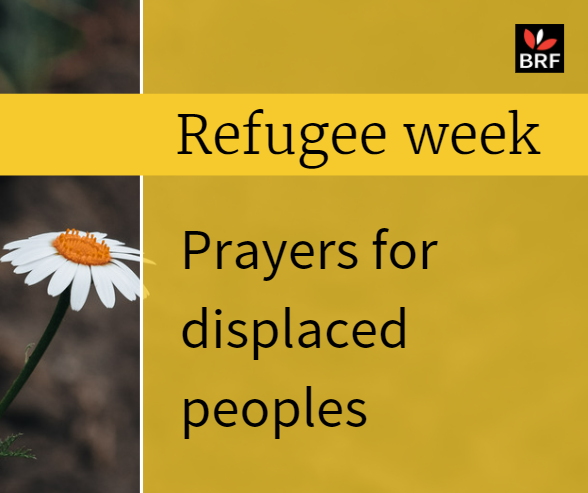 Life-giving,
love-bringing,
home-making God,
may the shelter of your presence
bring hope and healing
to all those who have been
uprooted and stranded in unfamiliar lands,
because of the brokenness of this world.
Amen
---
Holy Child of Bethlehem,
you were taken by Joseph and his mother into Egypt:
walk alongside those who flee for their lives,
because of disaster, threats and war.
Amen
Father God in heaven,
your people are strangers and exiles in this world:
bring healing to all
who have been forced to flee their country
and to all displaced peoples,
who struggle to find a safe place to be.
Amen
Holy Trinity of welcome,
you come and make your home in us,
making room for us within the Godhead:
help us to open our lives and homes to those
who are far from their relatives and friends,
so that while with us,they may find the rest and healing
you promise for all your children.
Amen
Son of Man on Earth,
you had nowhere to lay your head:
draw near to the homeless and dispossessed
who struggle to belong
in our cruel and unequal world.
Amen
Holy Spirit at work in us,
you have prepared for all 'a city not built with hands':
stir up in us compassion for the outsider,
hospitality for the stranger, and love for the refugee,
seeing in each of them your divine likeness,
as sisters and brothers for your kingdom.
Amen
---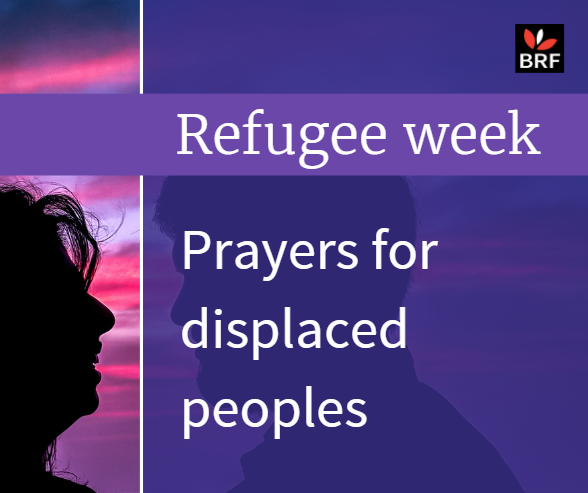 'This only do I seek… to gaze on the beauty of the Lord in his temple' (Psalm 27:4)
Lord, we long to see you face-to-face.
But, Child, how could you not see me?
I am always looking out at you:
in the despairing gaze of the needy
and the vacant pain of the lost;
in the longing cry of the oppressed
and the tearful eyes of the stranger;
and in the urgent presence of the refugee,
who is looking for welcome and healing.
This is where you may see me, face-to-face.
Lord, open our eyes to see you
in the faces of your children,
and may we not turn away.
Amen