The Parenting for Faith course on Zoom
Whether it's fitness, diet or self-help, we usually have more success when we share the journey with others in a supportive environment. That's why the Parenting for Faith course has been so transformative within church groups – giving parents and carers the confidence to raise their children to know God.
But what if there aren't many families at your church? Or you've got tricky issues you'd prefer to work through elsewhere? Or you're thinking of running the course in your church and you'd like to try it out yourself first?
We will place you with a small and supportive online group of parents and carers whose children are around the same age as yours, when you join the first ever online Parenting for Faith course facilitated by our own team.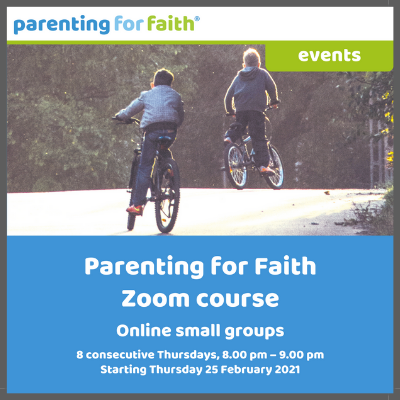 Starting on 25 February, the new online Parenting for Faith course runs for eight weeks on Thursday evenings from 8.00 pm – 9.00 pm.