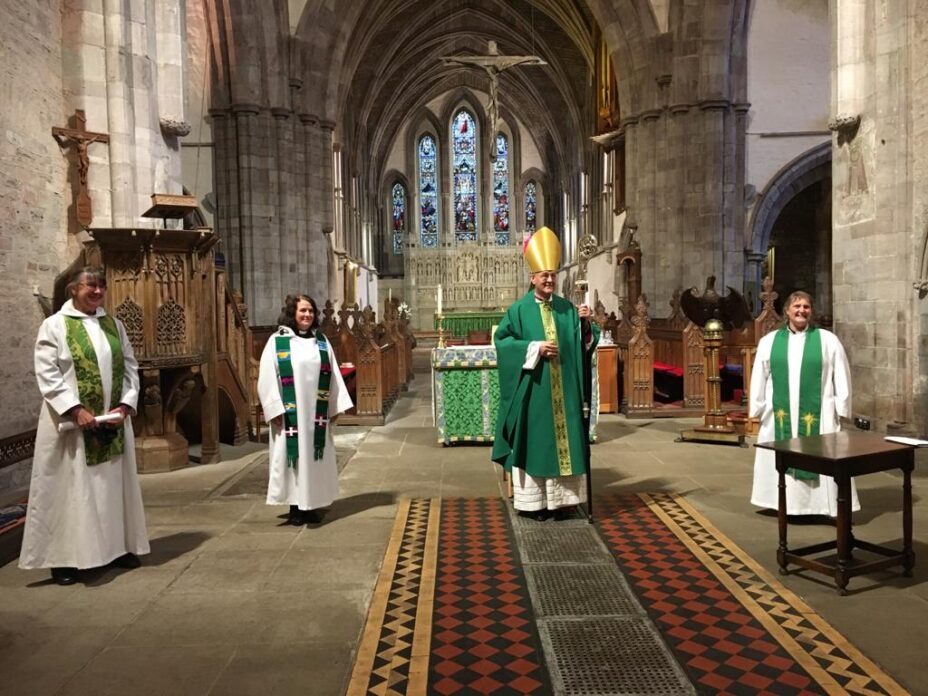 With a global pandemic compounding the challenges of an increasingly ageing population, never has there been a greater need for Anna Chaplaincy for Older People.
Churches of all denominations are recognising the value of this best practice model for ministry to those in later life. Our Anna Chaplaincy team grows skills and confidence among individual practitioners and groupings around the UK, offering training and facilitating a network for sharing ideas, experiences and expertise.
Now Anna Chaplaincy has officially arrived in Wales! In early 2020 Revd Sally Rees was appointed by the Archbishop of Wales as Anna Chaplaincy Lead for the country. On 15 November 2020 she and two others were officially commissioned at a special socially-distant service in Brecon Cathedral.