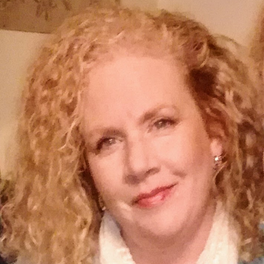 Our vision for Anna Chaplaincy for Older People isn't just about promoting best practice. We also want to see an Anna Chaplain in every community!
With the addition of a new full-time member of the leadership team, that dream comes a little bit closer. Debbie Ducille now takes on responsibility as church lead, leaving Julia Burton-Jones free to concentrate on training and development.
Debbie joins the Anna Chaplaincy team with a range of experience that includes roles in education, the voluntary sector and church ministry. She is passionate about vibrant relational life in the church, stemming from her own desire to network and connect with people and groups, and in pioneering reflective and strategic ways to think, live and act together.
Debbie Ducille is working alongside Debbie Thrower, pioneer and team leader, and Julia Burton-Jones, training and development lead for the Anna Chaplaincy ministry.
I am so pleased to join the wonderful Anna Chaplaincy team and thankful that I get to be a part of what God is doing through them. Sometimes you encounter a ministry that is bursting with life, potential and the transforming power of the Spirit: you just want to join in! Anna Chaplaincy feels like such a ministry. I'm really looking forward to meeting both with existing Anna Chaplaincy partners, and to enabling new relationships around the country.

Debbie Ducille, new Anna Chaplaincy church lead
Debbie and her family have lived in Birmingham for most of the last twenty years – a city she loves for its diverse and welcoming character. As well as her working roles, Debbie has long been engaged in theological studies, currently in doctoral research exploring elements of Anglican ecclesiology. In her spare time, she loves to make things, cook food from around the world and trying to garden.