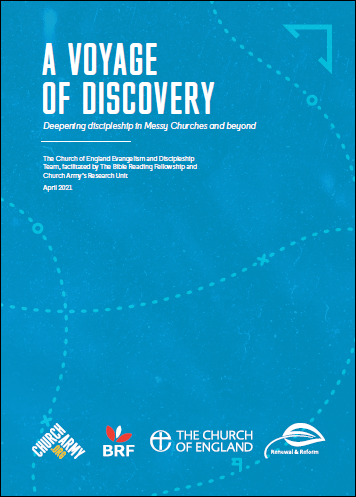 A Voyage of Discovery
Deepening discipleship in Messy Churches and beyond
New research confirms the effectiveness of the Messy Church approach in deepening the faith, confidence and commitment of both its leaders and members. As the report's title suggests, its findings have relevance for the wider church.
The research was commissioned by the Church of England's Archbishops' Council, and carried out by  Church Army's Research Unit (CARU) in collaboration with BRF's Messy Church team and the dioceses of Hereford, Durham and Bristol.
21 Messy Churches tested six approaches to explore the question: 'How can Messy Church best make disciples?'
About the research and the piloted resources
Watch the video to find out more about the research and its findings.
For an extensive selection of downloadable resources piloted by participating dioceses go to the Messy Church website.