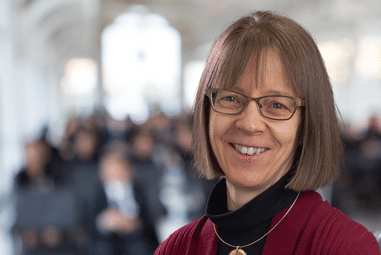 Would you like an inspiring speaker to encourage your church, organisation, or group? Are you interested in hearing more about how our work supports churches with community outreach, discipleship, nurturing faith in the home, older people's ministry and more?
As part of our vision for 'enabling all ages to grow in faith', BRF's Jane Butcher or a member of her team would love to encourage you and your church, group or organisation. They're available to present online or in-person (subject to location).
About Jane
During her two decades at BRF, Jane has been involved within a number of areas including supporting churches in their work with children and families. Until recently she headed up our professional primary RE work. She has also been a regional coordinator for Messy Church and is a BRF author.
If you'd like to hear more about how our ministries can equip and resource you in your mission, please get in touch.
'It's wonderful to be part of the journey and to be able to share the exciting work of BRF and the opportunities to get involved.'
Jane Butcher, BRF Volunteer Advocate Lead