Messy Churches that are hesitant about indoor gatherings now have access to a range of free, simple suggestions for fun and active outdoor sessions to use during the spring.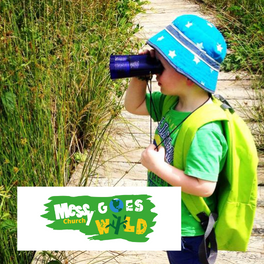 Outdoor activities for all ages to explore God's world
These new resources give busy Messy Church leaders instant, free access to easy-to-use material based on the monthly session themes suggested in the current issue of Get Messy! magazine. Each one includes:
themed activities (all safe and easy to set-up) and discussion points
guidance for the celebration* element, including simple liturgy.
*In the Messy Church world, 'celebration' is the name given to a time of worship, story/talk and prayer.
Scroll down for the monthly themes and activities!
Monthly outdoor activities
January: The parable of the lost coin – includes a treasure hunt, family game of hide and seek, sweeping contest,  making brooms and making lamps.
February: Justice for all – includes growing vegetables, creating car park chalk plots, creating a cardboard wall of protest and making dens.
March: Celebrating small – includes bird spotting, making a family mega-nest and quiet observational drawing.
April: The greatest love story ever told – ideas for Easter including an egg hunt, ideas for prayer stations and the Messy cross that washes clean.
Coming soon
Messy Church Goes Wild: Caring for the world we live in
The brand new must-have book from Messy Church founder Lucy Moore and friends. A great resource for teams keen to get their Messy Churches discovering God through his wonderful creation! Full of wisdom and practicality, it covers a wealth of perspectives, ideas and activities to get all ages thinking, exploring and taking action. It will be published and available to order from mid-April.
About Get Messy!
Get Messy! is a four-monthly resource to help Messy Church leaders plan creative intergenerational sessions to support their Messy Church families in their journey towards Jesus.
Available as a printed copy or a pdf, each issue is packed with content to keep Messy Church teams supported,  inspired and connected, including:
four monthly session outlines with planning sheets and take-home handouts
news on the latest resources and Messy Church community events
leaders' Bible study material
encouraging articles and stories from Messy Churches around the world.
You can buy as a single issue for £4.75 or subscribe and get a discount!