In the light of current events in Ukraine, David Kerrigan, author of Prince of Peace in a World of Wars, reflects on how Christians might respond to such shocking and alarming events…
27 February 2022
What shall we do?
'I urge, then, first of all, that petitions, prayers, intercession and thanksgiving be made for all people – for kings and all those in authority, that we may live peaceful and quiet lives in all godliness and holiness.'

1 Timothy 2:1–2
This week the 44 million people of Ukraine saw their nation invaded by Russia. We need to let that sink in for a moment. This is close to home, in Europe, our own backyard, and the future is uncertain at best, appalling at worst.
Meanwhile, Christian people near and far pick up their Bible to read God's word as they often do. Some are Ukrainian. Some are Russian. Some are us.
This is the kind of moment the Swiss theologian Karl Barth had in mind when he famously said, 'We must hold the Bible in one hand and the newspaper in the other. But interpret the newspaper through the Bible.'
So how do we begin that task of using the Bible to understand and complement the news from Ukraine, such that the proverbial newspaper, with its necessary but shocking descriptions of what is happening, is not the final word.
'Karl Barth said: We must hold the Bible in one hand and the newspaper in the other.'
Perhaps we begin by refocusing.
When I open my Bible, I see much that teaches me how I should live my life. It encourages me to live with Jesus as my example, to love my neighbour, help the poor and to enable others to experience that same all-inclusive, grace-filled love of Christ that, many years ago, won my heart. Without this personal dimension to scripture, my life and the life of a billion others would be so much poorer.
But today, the news from Ukraine reminds me of a different way of seeing the same story. These same pages paint a broader canvas describing how the story of creation, fall, redemption and future hope also has implications for our communities and nations and those who lead them.
Today I encourage you to dust off this 'big-picture Bible' and think about the question 'What shall we then do?' in the light of this invasion.
Of course, that desire 'to do something' betrays my hubris and pride. After all, the truth is that I don't see a solution to the invasion of Ukraine, and that threatens to weaken my resolve even before I get started. I don't see the might of a powerful army being defeated. I can't see how the loss of life will be prevented. As a child of the 1950s, I wonder if the threat of war will spread. I feel helpless and hope-less, and I imagine many in Ukraine feel the same. A proud people brought to their knees.
'That desire "to do something" betrays my hubris.'
Brought to their knees
Of course! Here is our place to begin. It's a hard place, for sure, and rarely a welcome place. But sometimes it's only when we hit rock bottom, with our human endeavours exhausted, that we place everything symbolically in God's hands.
And so, we must pray for Ukraine, not as a last resort but as a first one, with a Bible in our hand or our heart or our mind, for there we will see how God has met with us in such circumstances below.
We accept that we pray from a place of weakness but as a sign of our strong faith in God (2 Corinthians 2:12). And pray we will, for the protection of the Ukrainian people and for their well-being, that they will find the strength to stand as a people with hope in their hearts.
We'll pray that the Ukrainian church will be bold in its witness, calling the nation to find that hope – and comfort too – in the company of Jesus who said, 'Peace I leave with you; my peace I give you. I do not give to you as the world gives. Do not let your hearts be troubled and do not be afraid' (John 14:27).
And as well as praying for the 44 million, we will pray for the handful whose decisions can, under God's hand, find a way out of this crisis. Pray for them by name – the leaders of NATO, the 'kings and all those in authority' and their trusted advisors (1 Timothy 2:1–2).
'Pray for the handful whose decisions can, under God's hand, find a way out of this crisis.'
And we won't skip this: we will pray for the enemies of the Ukrainian people as an act of love that Jesus commanded (Matthew 5:44).
Of course, our prayers will be peppered with the word peace, but enlarge that word too to embrace the richness of biblical peace – captured in the word shalom. A peace that, yes, will stop the violence, see invading armies withdraw and leaders sitting down to find diplomatic solution.
But that's only the beginning. Whether its Ukraine or our own land or any other nation on the face of the earth, may we not stop praying when the crisis passes, but instead rediscover the wondrous height and depth and breadth of God's vision for a humanity experiencing true shalom:
'If you follow my decrees and are careful to obey my commands, I will send you rain in its season, and the ground will yield its crops and the trees their fruit. Your threshing will continue until grape harvest and the grape harvest will continue until planting, and you will eat all the food you want and live in safety in your land. I will grant peace in the land, and you will lie down and no one will make you afraid. I will remove wild beasts from the land, and the sword will not pass through your country.'

Leviticus 26:3–6
'May we not stop praying when the crisis passes, but instead rediscover the wondrous height and depth and breadth of God's shalom.'
Then and only then will we stop praying. Then and only then, Christ will return in glory!
Scripture taken from the Holy Bible, NEW INTERNATIONAL VERSION®, NIV® Copyright © 1973, 1978, 1984, 2011 by Biblica, Inc.® Used by permission. All rights reserved worldwide.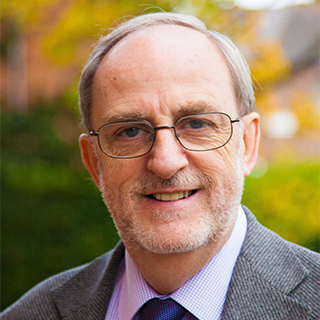 ---
A prayer for peace
by Martyn Payne
Lord Jesus,
you are the prince of peace;
you speak 'peace' to our hearts;
you are the peace that breaks down the dividing walls between us.
Help us to be your peacemakers
in this world of rivalries and fears,
so that your peace like a river
might flow freely and heal our land.
Amen
The international prayer for peace
Lead us, Lord, from death to life,
from falsehood to truth,
from despair to hope,
from fear to trust,
from hate to love,
from war to peace;
and let peace fill our hearts
our world, our universe.
Peace Peace Peace
---
A Lenten pilgrimage
A new set of resources has just been published to accompany our 2022 Lent book, Sharing the Easter Story, by Sally Welch.
Journeymakers is a series of free downloadable PDFs inviting you to turn your walk into a pilgrimage during the weeks of Lent.
---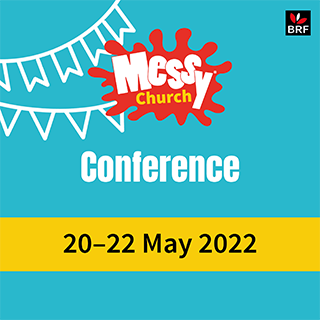 Making a difference to you… to your Messy Church… to our planet!
Bookings are open for the 2022 Messy Church Conference, 'Making a difference' – a wonderful opportunity for everyone involved in Messy Church to get together, share experience and recharge the batteries.