The publication of The BRF Book of 365 Bible Reflections marks an early start to our centenary celebrations in 2022. Here, in the second of four articles previewing this landmark collection, we highlight the section called 'Journeying through the Christian year'.
10 October 2021
Journeying through the Christian year
The structure of this book, with its 365 reflections, encourages daily Bible reading through the year, but this isn't a through-the-year devotional in the traditional sense. The reflections are not dated, and we anticipate that readers will move between sections rather than starting at the beginning and reading through to the end. The beginning is a good place to start, but there is nothing to stop you starting with one of the other sections instead.
There are, of course, seasons in the Christian year that people like to mark in special ways and that's where the 'Journeying through the Christian year' chapters will be especially helpful and inspiring. They contain seasonal material to turn to at the appropriate point in the year. So when, say, Advent or Lent begins, readers can turn to the relevant chapter.
'This isn't a through-the-year devotional in the traditional sense.'
There are precisely the correct number of reflections in the Lent section to take you day by day from Ash Wednesday to Easter Day. However, the editors decided, perhaps controversially, to allow Advent only 24 days, assuming that the reader will read from 1 December to Christmas Eve, thus avoiding the issue of the variable length of Advent from year to year, depending on when Advent Sunday falls. Similarly, we opted for twelve days of Christmas, and a mere two weeks for Pentecost.
We hope that this is a resource you will find yourself coming back to time and again for years to come, both for the special seasons and for 'ordinary' time.
Searched and known
To give you a taste of all that there is to enjoy and reflect on in The BRF Book of 365 Bible Reflections, here is an Advent reflection by Lynn Goslin, from Kirkbymoorside in North Yorkshire.
O Lord, you have searched me and known me. You know when I sit down and when I rise up; you discern my thoughts from far away. You search out my path and my lying down, and are acquainted with all my ways. Even before a word is on my tongue, O Lord, you know it completely. You hem me in, behind and before, and lay your hand upon me. Such knowledge is too wonderful for me; it is so high that I cannot attain it.

Psalm 139:1–6 (NRSV)
As Christmas cards start to arrive, Advent fills with images of the angel of the Annunciation appearing to Mary. Often the potential mother of God is caught alone, apparently at prayer in the normal surroundings of her everyday life. She appears to have entered an inner room (Matthew 6:6), a resting place in 'the shadow of the Almighty' (Psalm 91:1).
It can be challenging to sit alone with God, who searches us out and knows us; difficult to still the noises of the world and of our own inner thoughts; frightening to make ourselves available to him and to leave ourselves open to his demands, however gentle. But it is in this resting place that we truly come before God: no disguise, no bluster, no dishonesty. We find that, in the silence, we are searched, known and encompassed with love.
'It is in this resting place that we truly come before God: no disguise, no bluster, no dishonesty.'
It is also in this place that, like Mary, we feel the hand laid upon us, our availability and willingness tested, the request made. But the one who asks also knows our sitting down and our rising up and what our response ('a word… on my tongue') will be, and his 'yoke is easy, and [his] burden is light' (Matthew 11:30). Mary's resting place, her stillness and receptiveness, led to the greatest human 'Yes' of all time: her word allows the Word to be realised and hope is born.
It is tricky in the bustle of everyday life with its to-do lists and commitments to find a time to listen rather than to speak, to receive rather than to ask or explain. The waiting time of Advent encourages us to find a resting place where we can sit quietly with our God, ready to say our own 'Yes', and to carry him into our busy world.
Lynn Goslin, retired speech and language therapist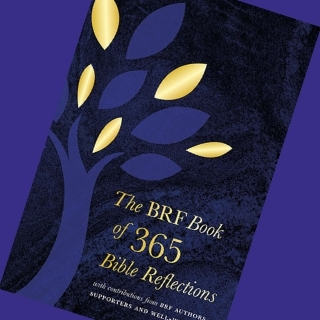 The Bible is at the heart of BRF's work, and this special anniversary collection is a celebration of the Bible for BRF's centenary year. Bringing together a fantastically wide-ranging writing team of authors, supporters and well-wishers from all areas of BRF's work, this resource is designed to help us go deeper into the story of the Bible and reflect on how we can share it in our everyday lives.
---
BRF Centenary Prayer
Martyn Payne, BRF's prayer advocate, was commissioned to write this special prayer for our centenary year.
Gracious God,
We rejoice in this centenary year
that you have grown BRF
from a local network of Bible readers
into a worldwide family of ministries.
Thank you for your faithfulness
in nurturing small beginnings
into surprising blessings.
We rejoice that, from the youngest to the oldest,
so many have encountered your word
and grown as disciples of Christ.
Keep us humble in your service,
ambitious for your glory
and open to new opportunities.
For your name's sake
Amen
---
Lynn Goslin was involved in a Holy Habits study group in Kirkbymoorside, north Yorkshire.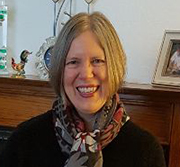 ---

There are a wide range of Holy Habits resources available, including group study materials on the ten different habits of the early church, as described in Acts 2:42–47.