From 30 November–7 December there's a fantastic opportunity to raise up to £20,000 for Anna Chaplaincy for Older People's vital work spiritually supporting older people.
Twice the impact! Every penny raised (up to £10,000) through The Big Give Christmas Challenge will be matched through this national fundraising initiative supported by Dame Judi Dench, Dame Helen Mirren, Sir Michael Palin and a host of other celebrities.
28 November 2021
The Big Give Christmas Challenge: raising £20,000 for Anna Chaplaincy
This year, for the very first time, BRF is one of over 900 charities taking part in The Big Give Christmas Challenge – a nationwide initiative that has raised millions of pounds for charitable work since 2008.
For seven days, donations to Anna Chaplaincy will be doubled – up to a ceiling of £10,000 – when you give through The Big Give Christmas Challenge!
So if you help us raise £10,000, Anna Chaplaincy will receive £20,000!
The loneliness epidemic
The coronavirus pandemic has exacerbated a desperate problem that's been affecting older people for decades. Millions of older people face devastating challenges of loneliness and isolation. Many have experienced serial losses – of mobility, health, home, status or loved ones. In the UK 850,000 are also living with dementia.
Even before the pandemic, half a million older people went at least five or six days each week, seeing or speaking to no one.
Imagine going almost a week without seeing or speaking to another human being.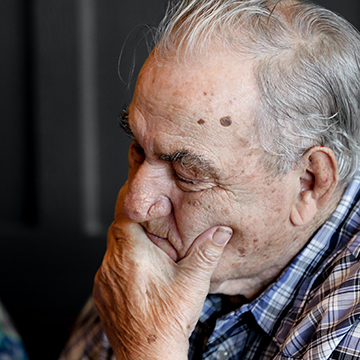 Not enough helpers
The Care Quality Commission states that older people's needs include emotional, social and spiritual support. Yet for millions these essential aspects of well-being are often unmet. Our care sector and social services struggle to meet even the basic physical needs. The result is widespread loneliness, isolation and mental health problems that make physical suffering all the more difficult to bear.
Anna Chaplaincy for Older People is one of just a handful of small charities that makes spiritual care its main priority.
Anna Chaplaincy – caring for the whole person
BRF's Anna Chaplaincy network provides emotional and spiritual care for older people and their families and carers. Both Anna Chaplains and their volunteer helpers, Anna Friends, are trained in our highly regarded best-practice model, developed and delivered by educators with expertise in the field of spiritual care in later life.
Together these dedicated workers average around 31,000 encounters with older people each month.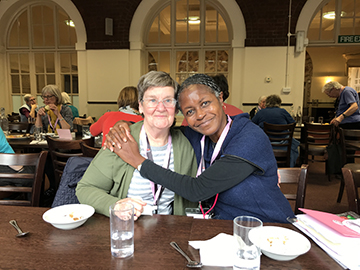 Profound and powerful support
These compassionate helpers create opportunities to meet, talk and share experiences, sometimes in profound and powerful one-to-one exchanges.
They build trusting relationships and foster hope and resilience. Tailoring the approach to the individual, they listen to the person's story, enabling them to reflect on any unresolved issues and helping them reach a place of peace and acceptance. They signpost additional sources of support and, if appropriate, they will pray or offer to share Bible reading.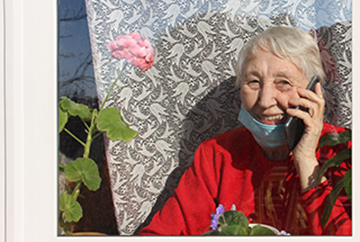 Through The Big Give Christmas Challenge, you can help us…
Train more Anna Chaplains to work alongside older people using communication and active listening skills, including through a six-session online training course, and regional events.
Foster unity, inspire creativity and maintain motivation among Anna Chaplains and Anna Friends through one-to-one phone calls, opportunities to connect with and learn from each other, including online get-togethers and a Facebook community, regular blogs and printed resources.
Advocate for and champion the need for spiritual care for older people.
Inspire more people to become Anna Chaplains and Anna Friends through networking, speaking engagements and promoting the ministry on social media.
Advise and help individuals and churches to establish this vital ministry in their local context, whether rural, multi-cultural or city.
You can help make a difference to vulnerable older people
When you support Anna Chaplaincy, you'll be helping to resource our network so they can:
make the emotional and spiritual needs of older people better known, understood and met
reduce their loneliness and isolation
increase their resilience and ability to face difficulties.
And you'll be helping us inspire others to become Anna Chaplains, so we can reach and care for more older people.
Please take part in The Big Give Christmas Challenge to double the impact when you help Anna Chaplains care for older people and their carers.
'Give, and it will be given to you. A good measure, pressed down, shaken together and running over, will be poured into your lap.'

Luke 6:38