The 2020 Alphege Award for Evangelism and Witness is awarded to Richard Fisher, BRF's chief executive
BRF's chief executive, Richard Fisher, has received a rare personal honour from the Archbishop of Canterbury. The 2020 Alphege Award for Evangelism and Witness recognises Richard's 'outstanding innovative work in supporting and developing Fresh Expressions of Church, such as Messy Church, Who Let The Dads Out? and, more recently, Anna Chaplaincy'.
First awarded in 2016, the Alphege Award reflects Archbishop Justin Welby's particular concern for evangelism and witness. This year's citation begins:
Over the past 28 years as Chief Executive of The Bible Reading Fellowship, Richard Fisher has led the Charity in a remarkable way, developing it from being primarily a print organisation to becoming a leader, and arguably the leader, in fostering Fresh Expressions of Church in the United Kingdom.
'A huge honour'
Asked for his reaction to news of the award, Richard replied:
'I have to be honest I was completely stunned when I was first told about it. It is a huge honour, and I feel very humbled to receive this recognition from Archbishop Justin for my work with BRF.

'I don't think of myself as an evangelist. I've got friends who are very natural evangelists, and I know I'm not. But I do have a passion for what we do, and I have a real heart for people to encounter God.'
So, who is Richard Fisher and what drives his passion for the work of BRF? Read on to discover more about the man who has been chief executive at BRF since 1992, steering the organisation through storms and fair weather, nurturing the vision and creativity of the founders and pioneers of ministries like Messy Church, Anna Chaplaincy and Who Let The Dads Out?, and constantly responding to new challenges while staying true to founder Leslie Mannering's original aim of helping his church 'get a move on'.
'I don't think of myself as an evangelist, but I do have a passion for what we at BRF do'
Early years
Richard was born and raised in Zambia, where his father, after several years of working with local government, had gone into business. Throughout his teens and years of boarding school in England, it was expected that Richard would follow in his father's footsteps:
'I grew up with Dad running his own businesses. Even as a teenager I was involved in helping out during the holidays and the idea was always that I would go back and eventually take over running the company from him.

'After I finished secondary school, I did my Oxbridge exams and then went to Zambia for the rest of my year before university. At first, I was just helping out, but I ended up actually running the group for a few months because my father contracted cancer and had to come back to England for treatment.'
The fact that his future seemed already clear allowed Richard the freedom to choose his university subject with little thought for its 'usefulness':
'I went to Oxford to read Greats and had the opportunity and the privilege of studying a subject that I really enjoyed rather than something that was a means to an end in terms of "a good job".'
An encounter with God
At the end of his course, Richard assumed he'd go back to Zambia to take over the family business. But that wasn't to be, as he explains:
'At the beginning of the second term of first year, I had a very profound encounter with God, and then in my third year I had an overwhelming sense of a call to ordination. That's why my plans changed so radically.
'When I travelled back to Zambia after this happened, I just kept thinking about how on earth I was going to explain to my parents that I might be heading off for ordination rather than coming back to work in my father's business. But when I sat down that first evening and said, "Mum, Dad, I've got something to talk to you about," and began to explain what happened, they said, "Oh, we've been expecting this…" Their endorsement completely blew me away because it was such a confirmation that this was of God.'
During the rest of his final year, Richard continued to explore his call to ordination, testing it with wise friends and mentors. He says:
'Someone introduced me to this charity I'd never heard of'
'I was supported by the bishop of Oxford and by the rector of St Aldates, which is where I was at church, and by one or two other very wise people who were very significant to me. So I was working towards ordination and looking for something to do for the year between finishing my degree and going off to theological college. Someone mentioned that BRF might be looking for somebody for a year and introduced me to this charity I'd never heard of.'
Joining BRF
Richard was interviewed and offered a one-year contract for the newly created post of field officer. Then, suddenly, just before his finals, he was admitted to hospital and missed his exams. 'The medics couldn't find anything medically wrong with me, but it completely threw me and destroyed my confidence. It felt like my world was falling apart, and I thought that BRF wouldn't want me now and neither would the church: what was I going to do?'
But BRF very much did want him: 'BRF quickly said they were still looking forward to me coming to join them in October. They even said that they would give me some time off the following year so I could go back to Oxford for the summer term and sit my finals, which is what I did. And the wise clergy that I was talking to said they could see no reason why I shouldn't still continue to ordination.'
'The longer I stayed with BRF the more my sense grew that maybe this was where I was meant to be'
That's how Richard in 1988 came to be BRF's first field officer, in an experiment to test the value of having someone roaming the country, promoting the charity's work and engaging with local churches and contacts. The value of his work was quickly proved, and it soon became clear that a second year would fully establish the role. Everyone agreed Richard should stay, with unforeseen consequences.
'The longer I stayed with BRF the more my sense grew that maybe this was where I was meant to be. BRF introduced me to a whole new world of the church. I'd had perhaps quite a narrow view growing up and as a student, and here at BRF I suddenly met all these amazing people from all sorts of walks of life and all different parts of the church doing remarkable things for God.
'I just loved what BRF was about: helping people to grow in faith'
'It broadened my horizons massively, and I just loved what BRF was about: helping people to encounter the Bible and helping people to grow in faith. I guess I'm a natural enthusiast, and it was great to have something to be able to be so enthusiastic about that was so worthwhile and meaningful.'
Enabling all ages to grow in faith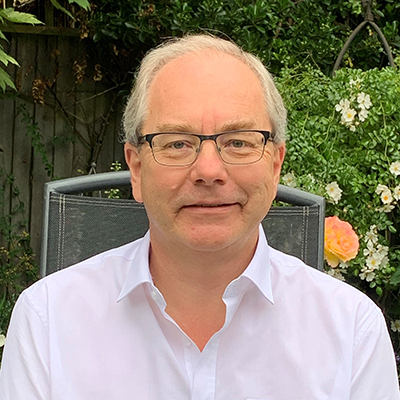 So now, after 32 years, what does this award mean to Richard and to BRF?

'I often think of 1 Peter 3:15 – always being prepared to answer anyone who asks you to give the reason for the hope you have. That's really where I see myself: equipping people to be able to articulate their faith if they're given an opportunity to share it. I'm a passionate believer in evangelism but I don't see myself as an evangelist.
'What we've done in BRF, particularly with Messy Church, is to provide an extraordinary opportunity to engage with people who wouldn't have come anywhere near the church before. I think I've just enabled that opportunity to develop.
'Similarly with Anna Chaplaincy. I think Anna Chaplaincy is so, so important because it's supporting and providing spiritual care to people in their later years, both those who have had a lifetime of faith and those who have either drifted away from faith and are questioning and exploring afresh or who have never really thought about faith but now in older age suddenly those questions become very significant.
'Who Let The Dads Out?, with its focus on fathers and father figures, is another ministry we're proud to have helped to grow and flourish. This was part of BRF for six years, before becoming part of another charity in late 2018.
'I've not been at the forefront of these ministries myself but I've been there, supporting, enabling and releasing those who are the geniuses – Lucy Moore, Debbie Thrower and Mark Chester, particularly – behind the vision.'
Rediscovering BRF's original vision
'I find myself often going back to the words of our founder, Leslie Mannering. In December 1921 he was exploring the question, "What can we do to help our church get a move on?" In the same way today, BRF has a lot to help to make a difference within the life of a local church. Last year we created a new strapline for BRF: "Enabling all ages to grow in faith." But although it's a new form of words, it captures the essence of what BRF has been about from the very beginning, and I think that will continue to be the vision going forward into our next hundred years.
'After BRF relocated to Oxford in 1991, I was asked to do some thinking about a new chapter for BRF, and I set about writing what I thought was a fresh vision for the work. As part of my research, I read the minute books going right back to 1922; these are wonderful, wonderful documents still in our archives. What I discovered was that the fresh vision I thought I was framing for BRF was in fact a rediscovery of the original vision. That was such an exciting moment.
'We who are involved with BRF today have been entrusted with the work Leslie Mannering started all those decades ago'
'I have a strong awareness of the original vision of Leslie Mannering, and we who are involved with BRF today have been entrusted with the work he started all those decades ago. We're entrusted to take that work on into a new season. But actually the essence of BRF, the DNA of BRF, still remains absolutely the same as it was at the very beginning. I find that very exciting.'
From the chair of trustees…
Bishop Colin Fletcher, chair of BRF's board of trustees, congratulated Richard on the award:
On any analysis BRF, under Richard's leadership, has been the most significant organisation working alongside the Church of England and our ecumenical partners in fostering Fresh Expressions of Church in recent years. Messy Church, Who Let The Dads Out? and Anna Chaplaincy are just three initiatives that BRF has fostered with others now emerging from its seedbed. Without Richard's leadership and vision, the impact they have made would have been a great deal less and all of us at BRF are delighted that the archbishop has chosen to recognise his contribution to evangelism and witness in this way.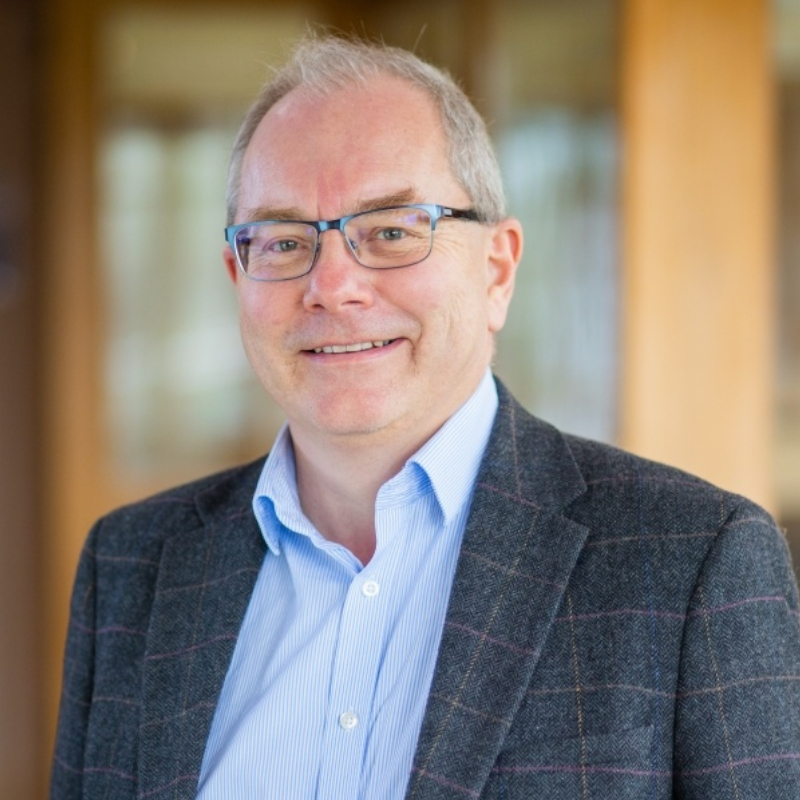 Tributes to Richard
Appreciation of Richard's work from current and former colleagues.
BRF's ministries
Richard Fisher was given the Alphege Award for 'outstanding innovative work in supporting and developing fresh expressions of church'. Here are some of the ways that BRF enables churches to create communities where faith is shared and explored…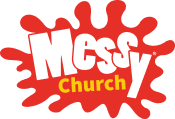 Messy Church is a way of being church for families which enables people to encounter Jesus in a relaxed space.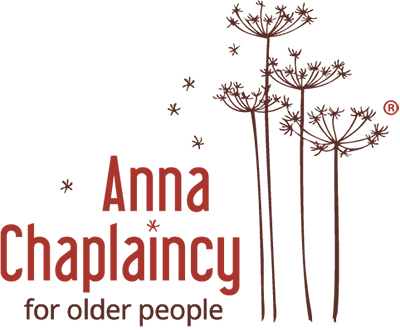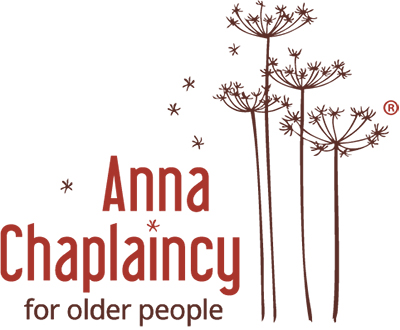 Anna Chaplaincy for Older People offers spiritual and emotional care for those in later life.


Parenting for Faith inspires and equips thousands of parents to raise God-connected children and teens.
Who Let The Dad's Out?
Who Let The Dad's Out? was part of BRF from 2012 to 2018, when it became part of Care for the Family.
Find out how you can support BRF's work.