In the third of our articles based on Clare and Micah Hayns' best-selling book Unveiled, Anna Chaplain Gill Thompson reflects on the story of Naomi and Ruth.
26 June 2022
'To care for those who once cared for us is one of the highest honours'
Almost 15 years ago, my mother was diagnosed with a progressive illness and, as I was the daughter that lived closest, the day-to-day support and care fell to me. Working as a teacher, I found it increasingly difficult to immediately respond to her needs, particularly when teaching GCSE maths to a class of teenagers. So I pressed pause on my teaching career. Caring for my mother in her last couple of years changed my perspective on life. I ceased to be focused on my career and instead allowed God to lead me into working with older people as an activities manager at a newly built retirement village.
This new job afforded me the opportunity to listen to, and support, older people, and it wasn't long before I realised that navigating the latter years of one's life, particularly when it is coloured by illness and an inability to make one's own choices, is an incredibly difficult path to tread. Whether that path is long or short, the lack of someone to be with you is severely debilitating. My mother needed physical care, but also emotional and spiritual care, something that was much harder to provide.
'My mother needed physical care, but also emotional and spiritual care, something that was much harder to provide.'
Stepping into the unknown
My faith, church and friends sustained me through this tricky time, a time that was nevertheless a period of change and growth. Much like the Old Testament story of Naomi and Ruth, I could see that my mother was in pain.
In their book Unveiled, Clare and Micah Hayns reflect on Naomi's bitterness, her feeling that God had left her and that she could not hold on to him. Naomi needed her daughter-in-law Ruth to walk with her, to heal with her and to bring practical help too.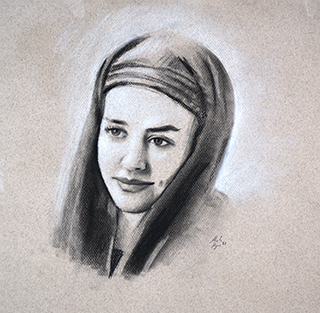 'Ruth was willing to step into the unknown. She had a soft heart and hard feet.'
As we know, Ruth chose to accompany Naomi and was willing to step into the unknown, not knowing what a difference she could bring to her mother-in-law. So often we are the same; we do not know what difference we can help bring about, nor the effect our being with someone will have, but God does. As Clare writes, Ruth had a 'soft heart and hard feet.' Why? Was it affection for Naomi or a sense of God's call? Or, like me with my mother, both?
Of course, not many people are called by God to leave everything they have ever known in the way Ruth was, but I can certainly identify a time when I was asked by God to take a step of faith (albeit much smaller than Ruth's).
Leaving a secure, well-paid teaching job and taking on a lesser paid role alongside caring for my mother, while also raising my three children, was for me a significant test of faith. That first step has eventually led to my becoming an Anna Chaplain, and I now have the privilege of reaching out to older people who perhaps do not have family to accompany and support them.
'I now have the privilege of reaching out to older people who do not have family to support them.'
In a foreign land
As I read Clare's reflection on Naomi and Ruth and thought about the many older people that I have been enabled to support and help, a few came vividly to mind.
There was Margaret, an artist who had travelled the world with her husband during his career. With no children or other family members, she valued the chance to explore her thoughts and wishes about her end of life. Subsequently, despite being in the middle of the pandemic, I had the enormous honour of taking her funeral, with just her husband and myself present.
Then Joy, who was extremely anxious not to burden her family with her needs. She wanted to shield them from what was happening to her and tried to 'go it alone' while desperately needing someone to support her.
And Vera, who had experienced abandonment in earlier life and who believed she could not feel at peace until she was reconciled with the family she had blamed.
Residents who move into a care home can often feel like Naomi: that they are now in a foreign land far from their family. This can be even more disorientating for those living with dementia, who can be distressed by the unfamiliar, and the lack of family and friends around. Many move into a retirement village or care setting not because they want to, but because they have to. Perhaps their physical care needs are such that their family can no longer manage, but this can feel like a rejection, a cutting off from their roots, from all that is familiar and that represents security. It can feel like something that is done to them, not their choice.
'Residents who move into a care home can often feel like Naomi: that they are now in a foreign land.'
A friendly face, a listening ear and a sunny smile
Whatever the route and reasons that have brought people into this new situation, an Anna Chaplain can provide a friendly face, a listening ear and a sunny smile. In doing so they reflect God's love to those in their care and surround them with his peace. Helping people to see God, helping them realise that he is there with them, is incredibly important.
The day Betty moved into the care home, it was evident that she was not happy. She was determined to find fault and railed against the routine and order of the home. I spent many weeks getting to know her, trying to bring some sunshine into her gloomy outlook on life. She eventually admitted to me that she was angry with her children for selling the family home and 'rushing' her into the care home, just a few months after her husband had died. She now felt cut off from all that was familiar, miles from her friends and church and with nothing to do.
'Anna Chaplains reflect God's love to those in their care and surround them with his peace.'
But gradually, with help and support, Betty has made some new friends within the home and has realised that her family were just trying to care for her in the best way they knew how. She has begun to join in activities, and this year, at the end of the Lent fellowship group, she asked me to help her pray and to forgive her children. Like Naomi at the end of the story, Betty's faith in God was restored.
I am no one special, just a daughter who cared for her mother, and someone who has been led by God to reach out to other older people in my community. The Hayns' reflections on the story of Naomi and Ruth have enabled me to understand in a new way the role of an Anna Chaplain. Essentially, Naomi and Ruth were two women of different faiths and ages, who loved and supported each other with unexpectedly healing consequences. Despite being a different age to those I seek to support as an Anna Chaplain, by listening, respecting, caring and reflecting God's love, I hope to enable God to bring about restoration, healing and hope. What a privilege to try to be like Ruth.
All the names in Gill's article have been changed.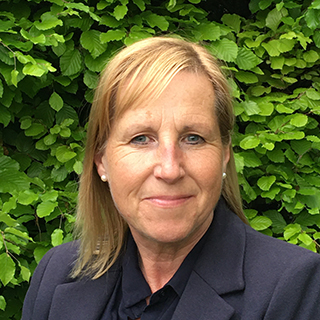 After completing the Cliff College Certificate in Ministry Among Older People as well as Pastoral Counselling, Funeral Ministry, Preaching and Dementia Care courses, Gill Thompson was commissioned as Oxfordshire's first Anna Chaplain in August 2020. She serves in the rural Ridgeway benefice made up of six villages nestled beneath the Ridgeway, in the south of the county.  Within the benefice is a large retirement village with approximately 300 residents ranging from those who are independent to others who need 24-hour care due to frailty or dementia.
---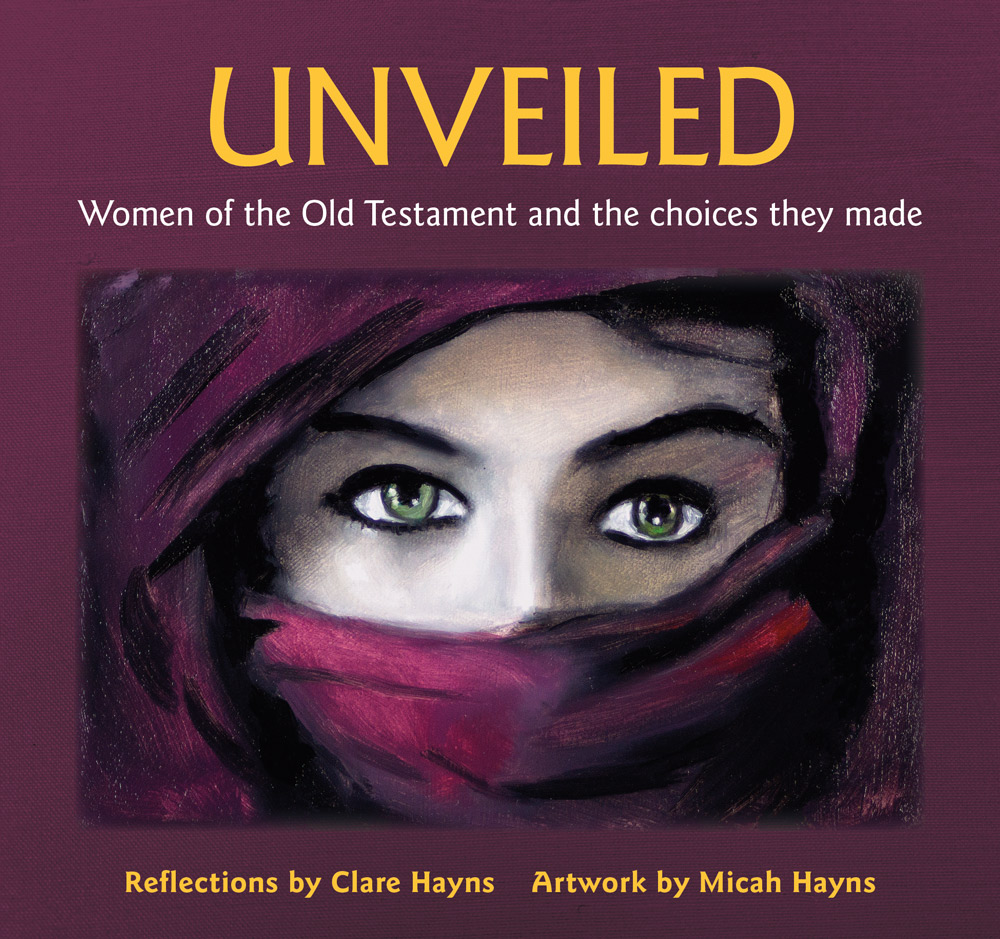 Written with frankness and humour and illustrated with striking artwork from a young Oxford-based artist, Unveiled explores the stories of 40 women in 40 days. Each reflection ends with a short application to everyday life, guidance for further thought and a prayer.
---
In addition to the book, in a first for BRF, digital marketing officer Iris Jenkins and videographer Adrian Serecut, have produced a series of eight stunning videos exploring some of the women's stories. The videos are all available to view now, without charge, and come with additional downloadable material, including questions for group discussion or individual reflection.
---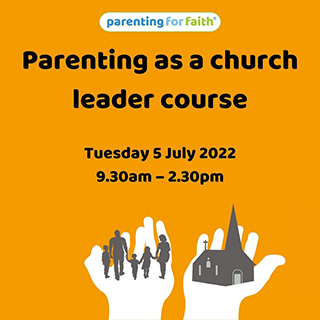 If you're a church leader it affects every part of your life, including your children. Parenting as a church leader requires unique skills and choices, and it can feel like a lonely journey. Join other church leaders for an online day on 5 July designed especially for you – as a parent. Hear the results of research, share your experience with others, talk honestly about your journey and hear from those who've walked this path before. Bookings close 1 July.
---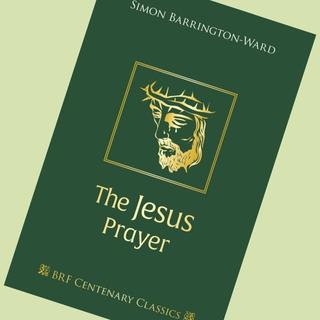 'Lord Jesus Christ, Son of God, have mercy on me.'
This ancient prayer has been known and loved by generations of Christians for hundreds of years. It is a way of entering into the river of prayer which flows from the heart of God: the prayer of God himself, as Jesus continually prays for his people and for the world he loves. Simon Barrington-Ward teaches us how to use the Jesus Prayer as a devotional practice, and opens up the Bible passages that are crucial to understanding it.