Churches are increasingly recognising the need to offer high-quality spiritual support to a rapidly growing older population. And God is calling people with a heart for this work to get involved. Yet they know that compassion and empathy aren't enough. They want to be confident of providing older people with the best possible spiritual care.
From good will to great skills
The new Spiritual Care Series equips church teams with the knowledge and skills to provide a professional-standard service. This ground-breaking course creates a space for teams to study, using a mix of learning styles, and to develop their practice as individuals.
Developed in Australia, used in Canada, and trialled by Anna Chaplains in the UK, it features John Swinton from the Centre for Spirituality, Health and Disability at the University of Aberdeen. It includes:
a facilitator guide and six participant workbooks
access to an online learning and the course videos
a DVD with eight two-hour sessions
certificates for participants on successful completion.
Investing in older people's ministry
The Spiritual Care Series offers a valuable and effective way for churches to invest in the well-being of older people in their community at £60 per participant (based on a minimum group of six).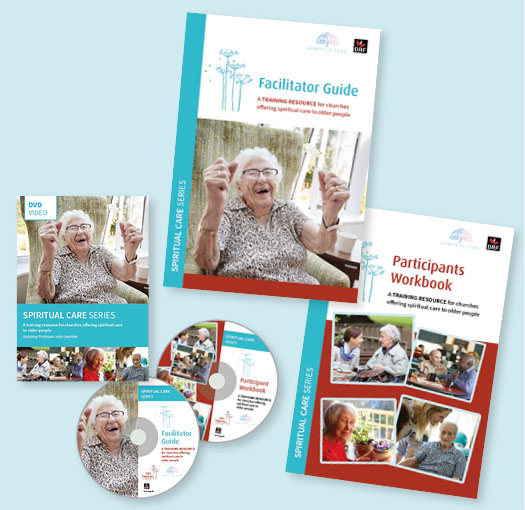 'This is really important. I haven't heard this stuff before, and I haven't heard it expressed so convincingly. I can see that with this course we're going to be assisted in making better connections with older people and those who do the course will feel more confident and encouraged and enabled.'


Revd Robin Kinstead
---
Photo of older woman: iStock.com/monkeybusinessimages