Becky Sedgwick, from our Parenting for Faith team, explains how to encourage children to make prayer an ongoing, daily two-way conversation with God.
Call to me and I will answer you and tell you great and unsearchable things you do not know.

Jeremiah 33:3
What is prayer?
Prayer. Such a big word. Such a big thing – but such a little thing too!
Prayer is one of the great gifts from our amazing God. The creator of the universe, who is also our loving Father, invites us to share with him our hearts and minds. He cares about the minutiae of our lives just as much as the fate of his beautiful planet or the political shenanigans we watch unfolding on our screens.
So we want our children to pray. We want them to pray not just because the act of prayer is important or because we know that it makes a difference. We want children to pray so they can connect one-to-one with a God who loves them more than they can ever imagine, and who is longing to help them hear his words back.
A prayer life as unique as you are
As adults we pray in many ways. Formal intercessions, journalling, emergency help prayers, praising him as we see his work, grumbling under our breath as we drift off to sleep (or is that only me?), chatting to God in the car – our lives of prayer are so varied and so unique. The God who shaped each one of us in the womb, and who wants to continue shaping our everyday lives, knows we're all different and that we all need to connect with him in ways that are honest and real for us as individuals.
It is this great gift of God that we can share with our children. The gift of being able to connect with him as easily as we connect with a friend or partner. The joy of being allowed to share all of our life with him – the good, the bad and the ugly. And the incredible privilege of his speaking back, of being able to hear his comfort, his wisdom, his guidance and his words.
How do we help our children and teens develop a rich prayer life?
Two-way prayer
As a child brought up in a Christian household, I was taught to pray and I vividly remember the rituals of bedtime and mealtime prayers. For a while we also had family devotions, in which prayer played a large part. I saw prayer in church and at home, and I recognised its importance and power, and I often prayed.
But it wasn't until considerably later, as an adult, that I learned that prayer really is two-way. I knew that God heard my prayers because the Bible told me so and sometimes I'd see that he'd answered them. But I'd never recognised his voice before.
Chatting to God
At BRF's Parenting for Faith ministry, our goal is to equip parents and carers to disciple their children through sharing with them five Key Tools. These are practical and flexible ways to help children and teens see what a real relationship with God looks like. If you can see what a relationship with God looks like, you can learn how to have one yourself.
One of the Key Tools is Chat and Catch, equipping children to chat to God and catch his replies back.
Because, of course, God DOES answer back! In fact, he's often initiating the prayer conversation, inviting us in to chat with him. For children that can often feel like a fact they know rather than a thing they experience and delight in. If we can help them discover how to have a conversation with God that's just as normal as a conversation with dad in the car or grandma on Facetime, we give them the gift of being able to connect with their heavenly Father whenever they want to.
Teaching children to pray
Chat and Catch works. It cuts through so many of the assumptions about prayer that children pick up: that you need your hands together and eyes closed, that God's too big or busy to listen, that it's hard to know if God answers and if he does what he says, that it's better if an adult helps you pray or simply that prayer is difficult.
It's one of the skills shared in Parenting for Faith's free eight-session course.
These are just a few of the stories we've received recently from families who've taught their children to chat and catch with God:
My daughter was worried about Covid, and I told her to chat to God and ask him to help her. The next day on the way to school I said to remember to talk to God if she started to worry. She said she had done already that morning and he had spoken back.
Our son has started chatting to Jesus on a regular bike ride by himself.
Equipping our children to have a one-to-one relationship with God is such a powerful thing – and not as hard as we sometimes assume. For these families, and the countless others who have discovered chat and catch, it is an opportunity to see prayer flourish in their households, to find rich and deep patterns of prayer that work for them. Times of corporate prayer, seeking and hearing God's voice and wisdom, as well as times spent alone with a loving Father who simply wants to be a heavenly Dad.
Would you like to support families in your church with their prayer journey? Many church groups have been successfully running the Parenting for Faith run online – with transformative results.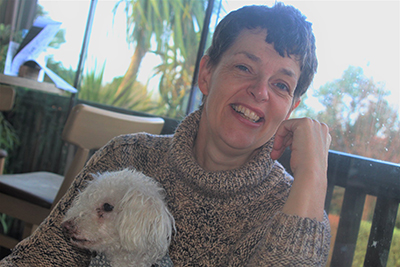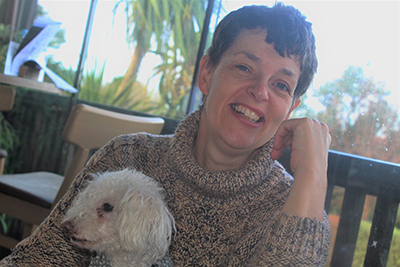 Becky Sedgwick is the Parenting for Faith local coordinator, having previously been a children and families' worker for nine years at St James' Church, Devizes, where she ran Parenting for Faith courses.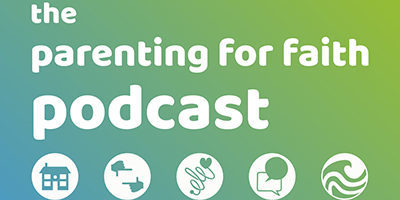 Supporting parents and carers
Being super busy needn't stop parents and carers from enjoying encouragement, advice, support and tips from the wonderful Parenting for Faith community. The regular podcast is an easy way to join the conversation – and discover you're not alone in wanting to bring up children with their own special connection to God. If you know someone who feels like they're going it alone, spread the word!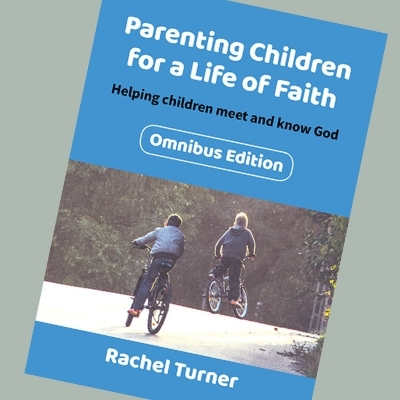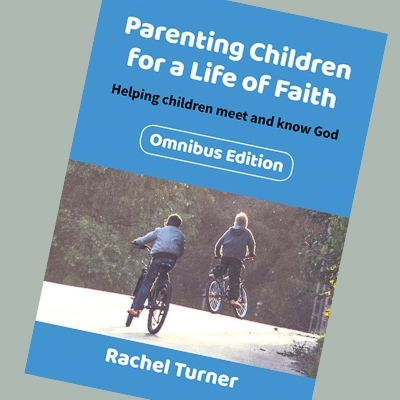 Parenting Children for a Life of Faith
For those who want to reflect deeply on how they can coach their children on the road of faith, this all-in-one edition of three books by Rachel Turner, BRF's Parenting for Faith pioneer, is the perfect companion.