The birth of a child often triggers renewed interest in spirituality, even among parents who don't normally attend church, giving churches a unique opportunity to show God's love.
This new set of resources gives churches confidence as they equip parents and godparents, who may be just exploring faith themselves, to nurture spirituality in their children from the very earliest days.
Accompanying the new book Babies and Toddlers: Nurturing your child's spiritual life are two sets of free online videos.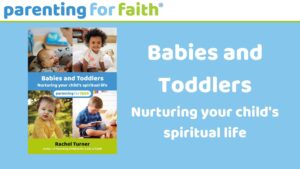 Free online videos for parents
There are five bite-sized videos that parents can watch on their own, with a partner or friend or as part of a pregnancy, baby or toddler group. Each comes with a guide for those running a session (online or in person), a take away sheet and ideas for next steps.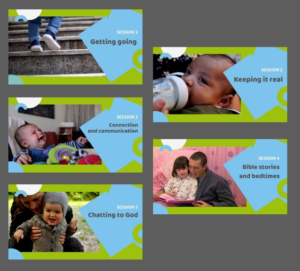 Free videos for dedication and baptism preparation
Three more videos for church leaders to watch with parents and godparents explore simple ways to help children meet and know God.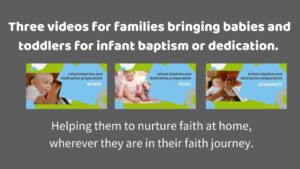 Training morning
There's also an online Babies and Toddlers training morning for both to equip churches to empower families to take their next steps in faith.