In the fourth of our lockdown series, Irene Shepherd, a newly commissioned Anna Chaplain, shares her story of the past year. The publication of this article coincides with a special BBC Radio 4 morning service led by Debbie Thrower, BRF's Anna Chaplaincy pioneer, marking the loss of more than 120,000 lives, many of them older people, to the pandemic.
21 March 2021
A very special day
On 7 February 2021, I was commissioned as an Anna Chaplain by Revd Bonni-Belle Pickard, one of our Methodist superintendent ministers, becoming the first Methodist Anna Chaplain in the North Kent Circuit. It was a very special day, although somewhat different from what I anticipated when I started this journey. Due to the pandemic, my commissioning took place during our weekly online service.
Something missing
I first heard about Anna Chaplains when I picked up a leaflet in church one Sunday morning late in 2019.
It was like an answer to prayer. In 2005 my mother was diagnosed with vascular dementia. As an only child, I became her carer but, as the illness progressed, caring for her became increasingly difficult. Mum began having frequent falls. After she'd had a spell in hospital following yet another fall, I reluctantly agreed for her to go into full-time care.
I couldn't fault the care she received, yet there was something missing. That something was spiritual care, which was non-existent. I recorded services, and Mum and I listened to them in her room when I visited.
After Mum passed away, I continued to be concerned about this gap in the care of older people suffering dementia. The church needed to go to them, I decided, though I had no idea how this could happen. The leaflet was the catalyst I needed, and I knew this was what God was calling me to do.
'I continued to be concerned about this gap in the care of older people suffering dementia. The church needed to go to them.'
I attended an information day and was introduced to Elizabeth Bryson, an Anna Chaplain in Maidstone. Elizabeth was already involved with some local care homes as their chaplain and was keen for every home in Maidstone to have a dedicated Anna Chaplain. This is now a reality. I was introduced to a nearby home and under Elizabeth's guidance helped to lead services with a view to becoming their chaplain in due course.
My first solo service at the home should have been at the end of March 2020. Then the pandemic struck and everything changed.
The pandemic changed everything
Elizabeth was leading telephone services for her care homes and suggested I might do the same. So, for the past year I've been offering a weekly act of worship via the telephone. This, of course, has its limitations, but nevertheless, it means the residents can still be reminded that God loves them and that they are not forgotten.
It is delightful to hear them joining in familiar hymns or the Lord's Prayer, remembered from way back. It does mean, however, that I can only speak with those who want to speak with me. It would be wonderful to be able to reach out to those who have yet to know God's love. When I can visit again in person, my hope and prayer is that more people can be reached.
'My first solo service at the home should have been at the end of March 2020. Then the pandemic struck.'
In summer 2020, I began the Anna Chaplaincy training course (via Zoom). This excellent course, led by Julia Burton-Jones, was an opportunity to link with others in training and exchange ideas.
An affinity with older people
I have always had an affinity with older people. As I have just celebrated my 69th birthday, I suppose I am now in that category, but even when I was young, older people seemed to be drawn to me and I enjoyed talking with them. My maternal grandmother, Nanna, lived with us when I was growing up, so that might have something to do with it.
Nanna was the greatest influence on my journey of faith. She was a Congregationalist, so I attended Sunday School at the Congregational chapel in our village in the afternoons and the service, with Nanna, in the evening. I've always been open-minded about faith and believe being a Christian is not about the labels we give ourselves, because we all worship one God and walk the same path with Jesus.
'My maternal grandmother was the greatest influence on my journey of faith.'
God equips you for he wants you to do
When I moved to Maidstone 30 years ago, I started attending the Methodist Church and quickly began to take an active role in church life, eventually becoming a local preacher. I'd initially resisted this calling, as I lacked confidence. But God can be very persistent when he wants you to do something, and I learnt that he always equips you for the work he wants you to do. God gave me what I needed and, in time, I found the confidence to stand up and preach his word.
It's been a strange year for us all. I look forward to the time when I see all my lovely ladies and gentlemen again. Till then, bringing God's love to them will continue to be my joy and privilege.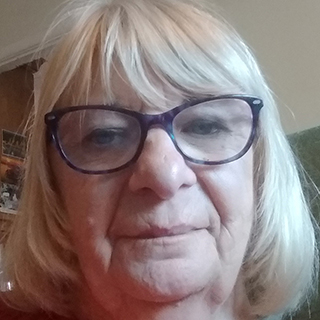 Irene Shepherd is a newly commissioned Anna Chaplain in the North Kent Methodist Circuit.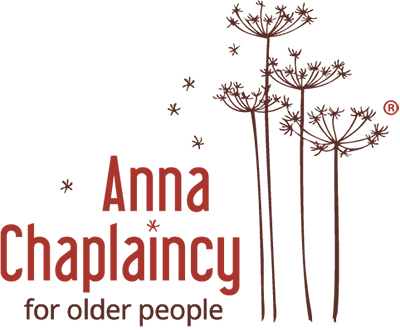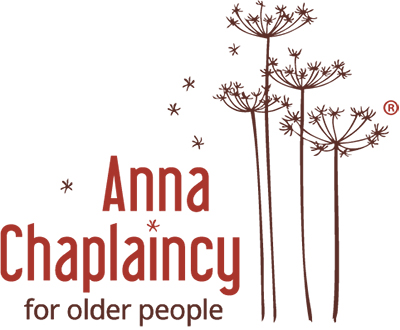 Anna Chaplaincy
There are currently 160 or so Anna Chaplains (and others in equivalent roles) in the national network, ministering to older people across the UK.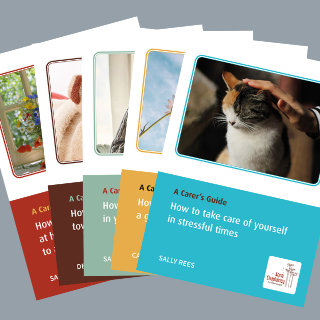 Carer's Guides
How do we look after ourselves and others better in the wake of a health crisis such as Covid-19? This Carer's Guide series offers practical help and guidance to carers who find themselves needing to provide spiritual support to older people or others in residential care.