BRF staff and volunteers are celebrating this week as an extensive evaluation of the work of the Parenting for Faith ministry has highlighted its impact and effectiveness and identified areas for significant future development.
16 May 2021
Along with Care for the Family's Kitchen Table Project, Parenting for Faith is funded by the Douglas Trust. Together, these national Christian parenting programmes are known as The Vine Programme. The research into the effectiveness of both projects was commissioned by the Douglas Trust and carried out by NCVO researcher Amira Tharani.
Thorough and detailed
The thorough and detailed report is based on monitoring data for both projects as well as primary data from a survey and interviews. The survey was conducted in July–September 2020 and received 308 responses. Thirty-eight interviews were conducted.
The report is measured in tone but offers leaders of both programmes encouragement and new insights to help shape and direct their work with families and churches.
'My parenting has changed for the better. My relationship with my children has changed. My children have engaged with God because of the suggestions… I can open a window into my life and just show them what it looks like for me to relate to God.'
Parent survey response
Rachel Turner, pioneer of Parenting for Faith, commented on the report: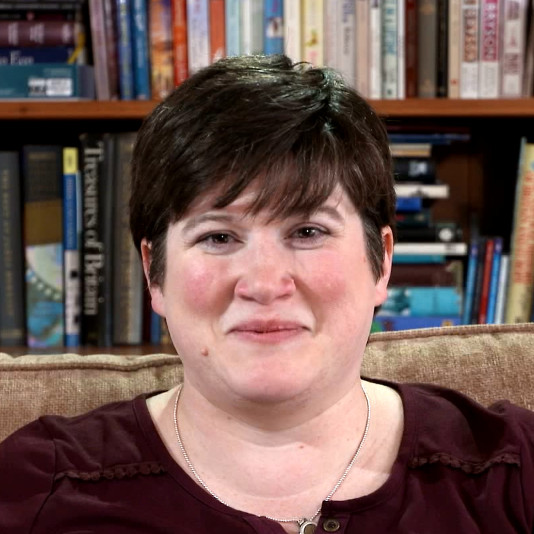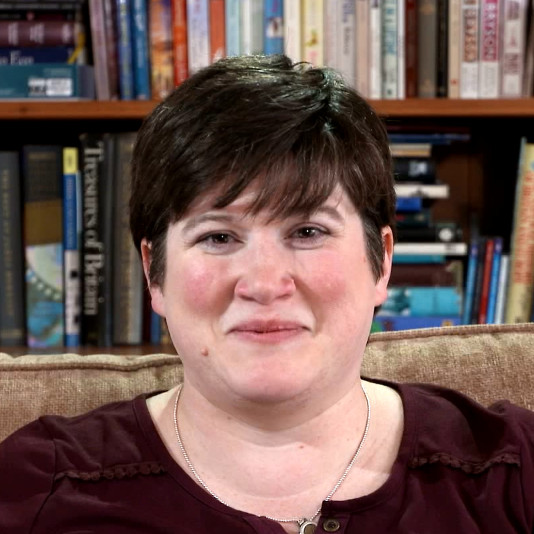 'I am humbled and encouraged to read the findings of the NCVO evaluation. To know that the tools, course, training and community that Parenting for Faith provides for parents, family workers and church leaders is working affirms the methodology used to encourage faith in the home. We now look forward to making Parenting for Faith more widely known in our nation and to spiritually nurturing many more families in the coming years.'
Key findings
The approachable, down-to-earth and encouraging tone of resources – websites, videos, podcasts, books, etc. – was frequently highlighted, as was the practical nature of the materials, with tools and ideas that could easily be implemented.
The insight that children had, from a very early age, their own direct, unmediated relationship with God led, in many cases, to several related outcomes. These included parents taking a child-centred approach to nurturing faith, letting go of expectations about 'getting it right' or what 'right' looked like, and modelling their own faith in a more authentic way.
'Love their attitude of encouraging parents that "you've got this", that "you are the expert on your kid" and in making "parenting for faith" something accessible, natural and easy to do in everyday life rather than a daunting "extra" that's hard to fit in.'
Survey respondent
A key entry point to transforming church culture is using the materials in training for church leaders and volunteers within children's and family work, which several churches in the sample had begun to do or had been doing for some time. This enabled church workers to align the language that they used with children and parents, as well as, in some cases, the wider church.
Richard Fisher, chief executive of BRF, responded to the evaluation: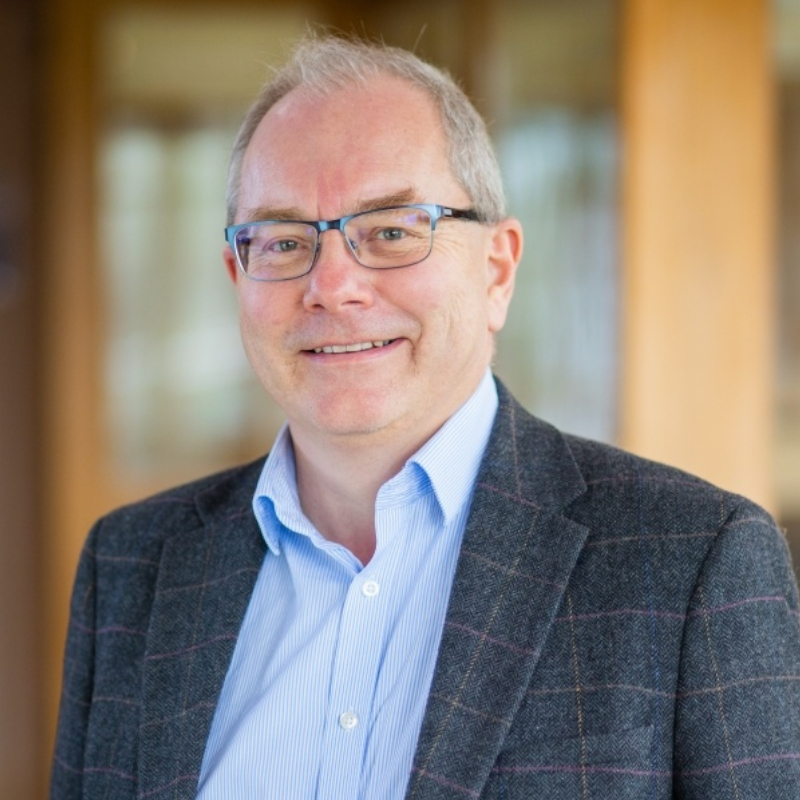 'We are delighted with the findings of the NCVO report, which are an encouragement to all of us at BRF. Parenting for Faith started out as a local church initiative, and we wanted to make it accessible to families and churches across the nation, so it's exciting for us to see the momentum growing all the time. This evaluation is a welcome endorsement of the Parenting for Faith vision and the impact it is having.'
Earlier this year Rachel Turner spoke at the New Wine Leadership Conference. Entitled 'Beyond the storm', speakers and participants focused on key shifts we need to make to bring hope and healing to a changed world. In a blog before the event, Rachel wrote:
'Life in children's ministry can be a constant parade of new ideas, new resources, new things to learn. Some ideas will be brilliant, and, like Moses, God will call us to whole-heartedly embrace it and run with it with full strength, because that new thing is what will enable the whole new season to work. Some ideas will be absolutely brilliant, but, like David, God will call us to put it aside because that is not how God is calling us to minister to our particular people at this specific season. He may instead be calling us to pioneer, to reach for what looks like us, and to focus on our next steps not the new ones.

Both can be right. Both can be ministry-making and releasing. So as we learn, as we listen to each other, as we read new resources and discover new ideas, my question to you is this. What brave response is God asking of you? Is this new thing the vehicle that will unlock the future? Or is this new idea a moment to gather yourself and say, "I know who God is asking us to be right now, and it doesn't look like that." Both require bravery and wisdom. God called you to lead these people in this time. He will guide you every step of the way. You can do it.'
The varied, multi-faceted findings and recommendations of this new research into two important national parenting organisations suggest which existing approaches to family ministry should be pursued and developed and which areas require new approaches and evolution. Both are of immense value and encouragement to the Parenting for Faith team, and everyone in BRF.
'This is the first parenting course I have been on that isn't all about theories that you have to try to implement at home. It is deeply practical and simple.'
Survey respondent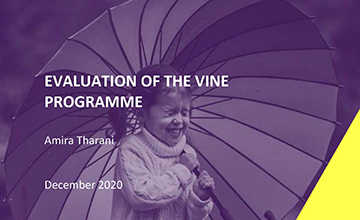 ---

Parenting for Faith helps parents spiritually nurture children and teens to have a lasting, vibrant two-way relationship with God.
---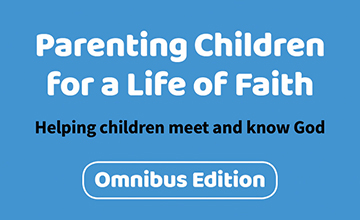 Parenting Children for a Life of Faith
Collecting all the wisdom of titles previously published as Parenting Children for a Life of Faith, Parenting Children for a Life of Purpose, and Parenting Children for a Life of Confidence, this book provides inspiration and wisdom for nurturing children into the reality of God's presence and love.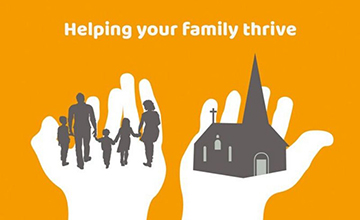 Parenting as a Church Leader
When spiritual leadership is the day job, how does it affect family dynamics? Drawing on extensive research, this book explores the issues and builds a set of simple tools and approaches to help leaders and their families to flourish together.
Certificate in Parenting for Faith
The new Certificate in Parenting for Faith course in partnership with Cliff College is now available as an online self-study programme. As restrictions are lifted, it will also be available as a week's residential course.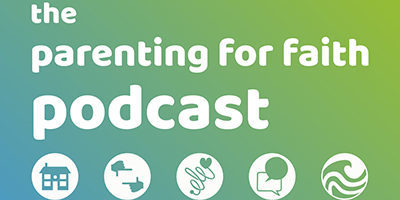 The Parenting for Faith podcast
The Parenting for Faith podcast with Rachel Turner was designed especially for parents and carers like you.