Safeguarding
BRF believes that the welfare of children, young people and vulnerable adults is of paramount importance and that, at all times and in all situations, any such person with whom we are working has the right to feel safe and protected from any situation or practice that could result in them being harmed or at risk of harm. Our full safeguarding statement is available here.
BRF's safeguarding policy and procedures relate to, and are relevant to, BRF's ministries: Anna Chaplaincy, Living Faith, Messy Church and Parenting for Faith.
Cyber security and digital
We use cookies across our websites and this is set out in the Cookies Policy. BRF takes cyber security seriously and we frequently review controls to protect against cyber threats within the constraints of our resources.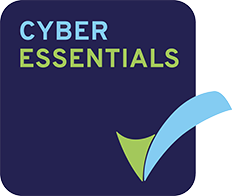 Terms and conditions, cancellations and returns
Supporter Promise
As people passionate about making a difference through the Christian faith, we want to demonstrate integrity and honour God in all that we do at BRF. We have committed to our own Supporter Promise as a basis for striving to deliver the highest standards of service to all our supporters.
We are registered with the Fundraising Regulator and adhere to the standards of the Code of Fundraising Practice.

Data protection
BRF is committed to protecting your personal information and being transparent about what information we hold about you, whether you are a visitor to our websites, a subscriber to our publications, a purchaser of our resources, a financial supporter, a volunteer or participant in one of our programmes, ministries or events, or a prayer supporter.
For full details, please see our Privacy Policy.
Feedback and complaints
If you would like to give us feedback, positive or negative, about any aspect of our work, we'd love to hear from you via the link below.
If you need to make a formal complaint, please click here.