I was brought up in a small church where everyone pitched in – and volunteering was just part of what it meant to belong. As an adult, life got busy with work, commuting and study – and being busy at church just fitted in with this.
When we had our first child, I dropped down to working half-time – and life happened at a different pace. I made friends with my neighbours and with the dads at the parents and toddler group. I started to hear other people's dreams and worries about being a parent. I wanted to meet up with these other families and have space to think together. So, over a decade ago I started a Messy Church – with my kids and the families I had got to know. I had hoped it would be a way of sharing my faith – but found that my faith has been really shaped by the people I got to know.
My children have now grown up, and I am still enthusiastic about Messy Church and love talking about it. I have visited a lot of other Messy Churches and been struck by how different they all are – and amazed by the passion and love shown by the leaders I have met.
I still help lead my own Messy Church, and am just planting a new Muddy Church. I would love your prayers for this – and that I may put connecting to God and my neighbour ahead of being busy.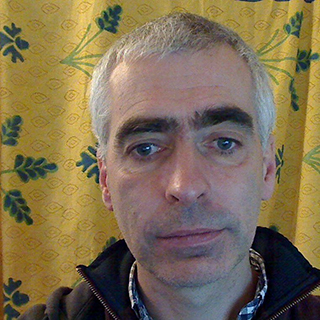 Reuben Addis is a member of the Specialists support team for Messy Church. He is a social worker and mental health practitioner, as well as an elder in his local Church of Scotland church.