I love the way that God gives us new passions and guides us into new pastures! Being commissioned to volunteer into the exciting and pioneering role of city chaplain for older people in Southampton in March 2014 was as surprising as it has been fulfilling. Stepping into God's plans to spiritually resource the older person in church, community and care dovetailed with the growing vision for Anna Chaplaincy at BRF. In October 2018, Caraway was launched to support this new role, to enable the growing demand for this local work.
I have been inspired by the Anna Chaplaincy network and love being part of the national working group as we continue to dream God's dreams for this valued part of God's people. In Southampton I have the privilege of being part of a rapidly growing team of Anna Chaplains and a rainbow of other volunteers. During the pandemic our volunteer team bonded deeply, as we developed creative resources to support the older community, including Vintage Adventure @ Home, a version of Messy Vintage, which continues to be distributed to over 200 households each month.
Serving God in this way is enriching, encouraging and deeply humbling. I learn more each day from those around me and am inspired by those wise, elders who teach me so much. As Aristotle once said, 'What is the essence of life? To serve others and to do good.'
'Take delight in the Lord, and he will give you the desires of your heart.'

Psalm 37:4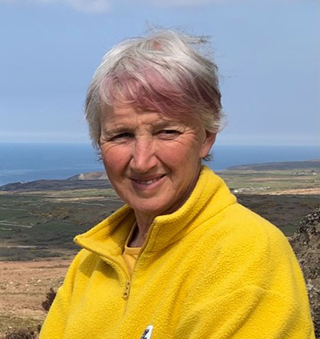 Revd Dr Erica Roberts is a member of the Anna Chaplaincy working group.