One of the ways you can get involved with BRF is by becoming a church champion, like Angela Smith. She tells her story…
I live in a small village in North Wiltshire, having moved here with my husband in 1986. Our children were born here in 1990 and 1992. I have lived in this area – within a six-mile radius – all my life.
My association with BRF began when I subscribed to Woman Alive magazine after being given a copy by a friend at a Bible study home group over 20 years ago. As a result of this subscription I started attending the women's day conferences organised jointly by Woman Alive and BRF, after seeing them advertised in the magazine. I have invited and taken friends with me to several of these.
Once, while attending a course at Lee Abbey I passed on one of my magazines to someone I met there and told her I was going to the conference. We met at the following two conferences where she also took a friend! Pre-Covid I attended a Festival of Prayer at Ripon College, Cuddesdon, near Oxford, with four others from my group of churches. I really enjoyed the Festival of Prayer and some of us are hoping to attend again in July.
At one of the women's conferences we were given a goodie bag which included a copy of one of BRF daily Bible reading notes, Day by Day with God, and a discount voucher for the bookshop. I found the Bible reading notes invaluable, as they give a thoughtful application to the Bible passage studied each day. I continued purchasing them for several years. I am currently using a different medium to help me with my understanding of the Bible passages I read purely because I find it helpful to change how I study the Bible from time to time.
It was while attending BRF's online 'Here I Am, Lord' conference in 2021 that I joined a lunchtime presentation by Jane Butcher, BRF's volunteer advocate lead, who said that BRF was looking for local church champions to share the organisation's work with their churches. I felt drawn to the role and, after getting further information from Jane, I contacted the vicar of our group of eight churches to get his permission.
Since taking on the role, I've written short articles for the parish magazine on any BRF news that I think appropriate to people, and sent an email to the ministry team with any items I think they would find helpful, together with news that I would like them to announce to the congregations. Sample copies of all the different Bible reading notes have been left in each of the larger churches for anyone to take away and use, and leaflets and posters have been left in all the churches in the group.
As I feel drawn, I've also given copies of the notes to some who do not regularly attend church. These have been well received. I've not asked people for specific feedback on the notes as I didn't want the recipients to feel pressured. On reflection it would have been helpful if, when I gave copies to specific people, I had asked them for feedback after they started using the resources. That's part of my learning curve! I am hoping that opportunities will arise where the benefit or otherwise of their use can be discussed. One person who looked at copies left in the church did ask if they had to be ordered through me or whether she should order copies online. I'm hopeful that she did.
What I like about the BRF resources is that they support me in my faith in different ways. Taking on the role of local church champion has enabled me to share this with others with whom I come into contact. As a result of a recent questionnaire completed within our group of churches, the ministry team are trying to encourage more people to engage with the Bible on a regular basis. I feel that by promoting the BRF Bible reading notes within the group I am playing my part in this encouragement.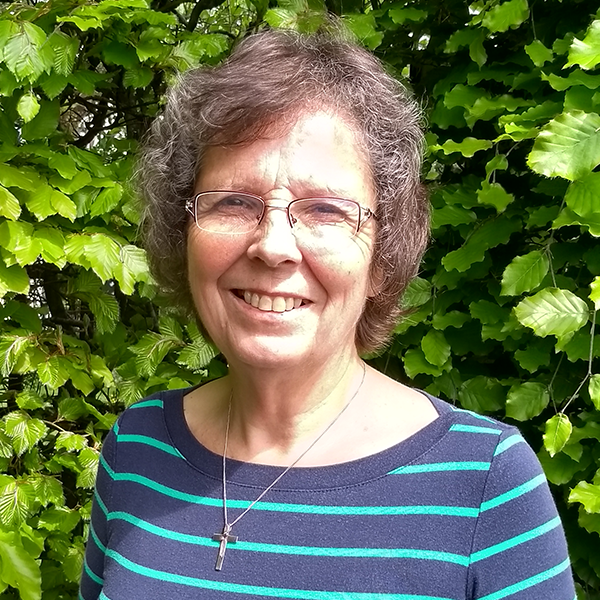 Angela Smith is a BRF local church champion.